OBDeleven Diagnostic and programming Device - audi, skoda and volkswagen
*** Please Note: To download the Android Application please open your receipt using your Android device, and tap the download link found within. The OBDeleven app is NOT available via the Google Play Store in Australia ***
*PRO Code included in purchase*
Order now from AutoInstruct for fast local delivery in Australia.
OBDeleven is a unique Bluetooth device which allows for full vehicle diagnostics, programming and monitoring of your Audi, Volkswagen and Skoda vehicles. The device connects to your OBD port located underneath the steering wheel, then simply launch the OBDeleven application on your Android device and connect to your vehicle. See below for a full list of features and capabilities.
The OBDeleven application has optional 'One-Click' coding for novice users or those who want a quick, hassle free solution for programming their vehicle. The 'One-Click' coding applications can be purchased in-app with the use of store credits. These credits can be purchased in bulk or collected for free in a variety of ways. Keep in mind that manual coding is FREE within the PRO application and resembles a similar process to VCDS / VAG-COM style vehicle programming, without the need for laptops and expensive cables!
Please note that the OBDeleven is only compatible with Android devices.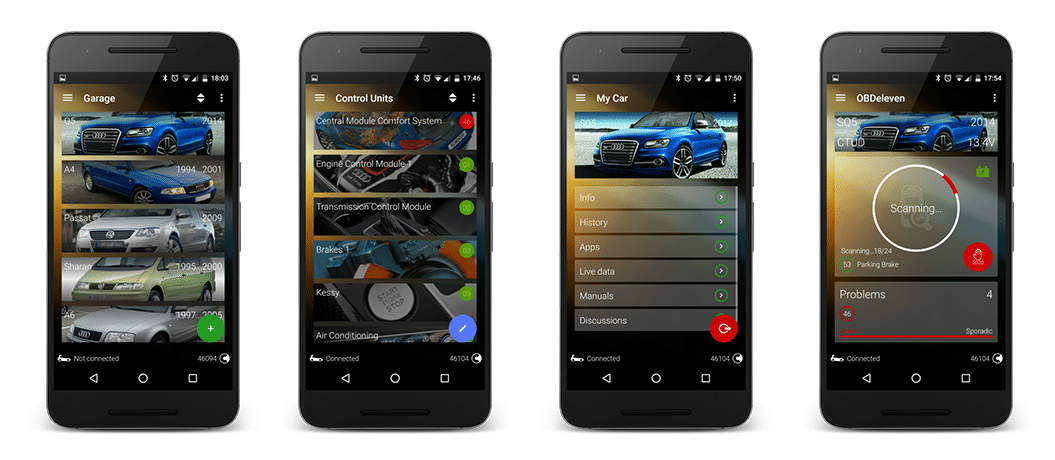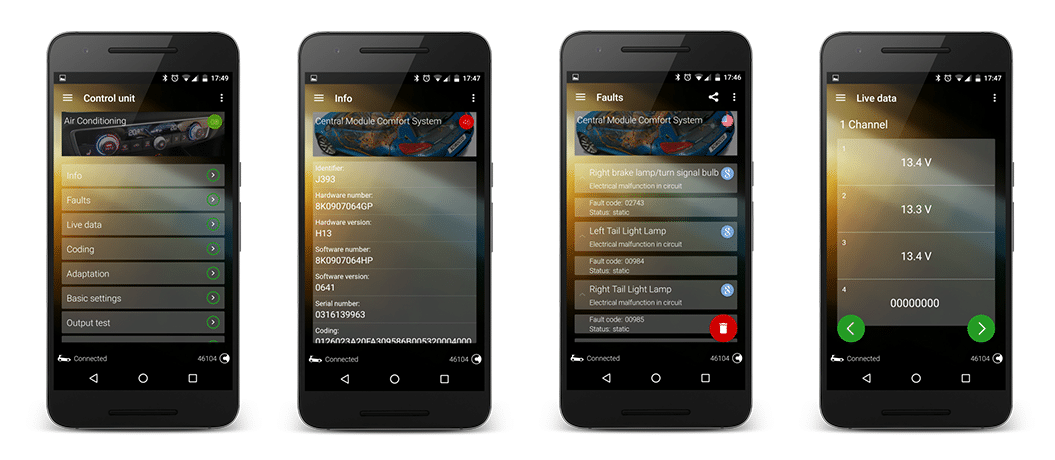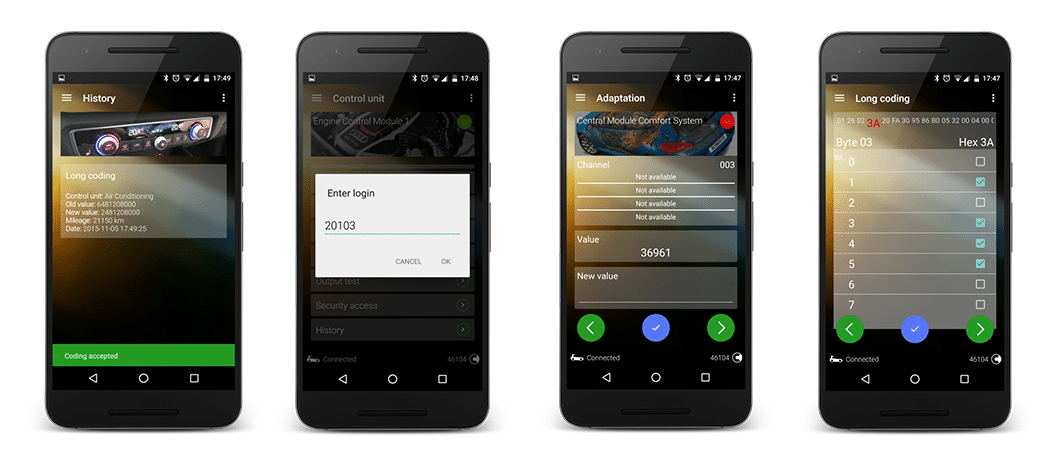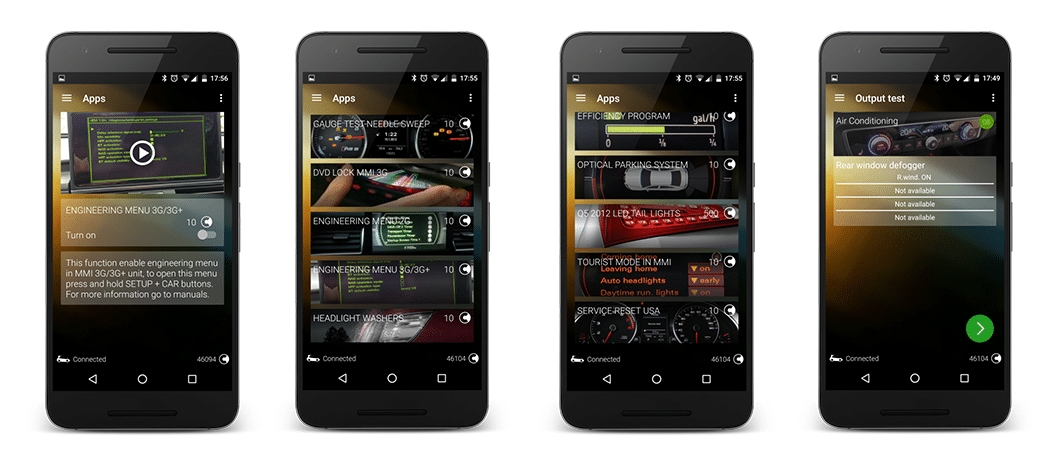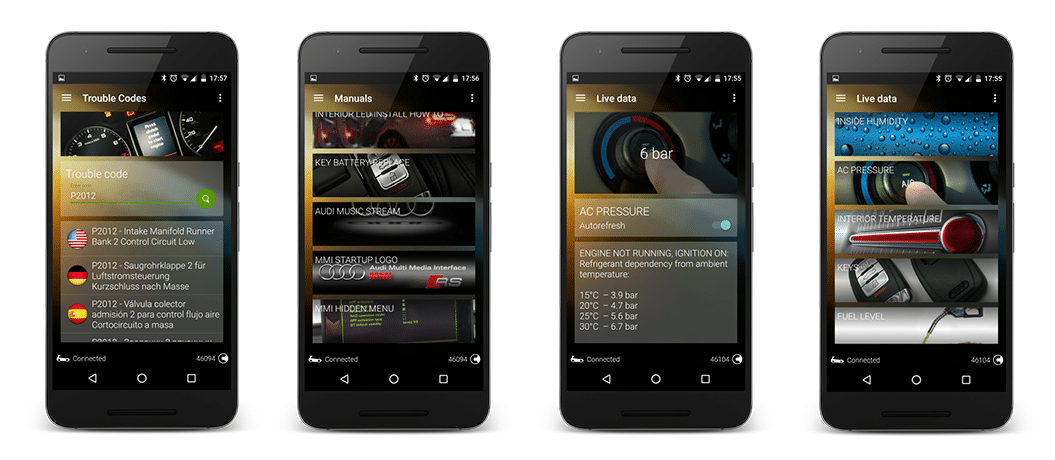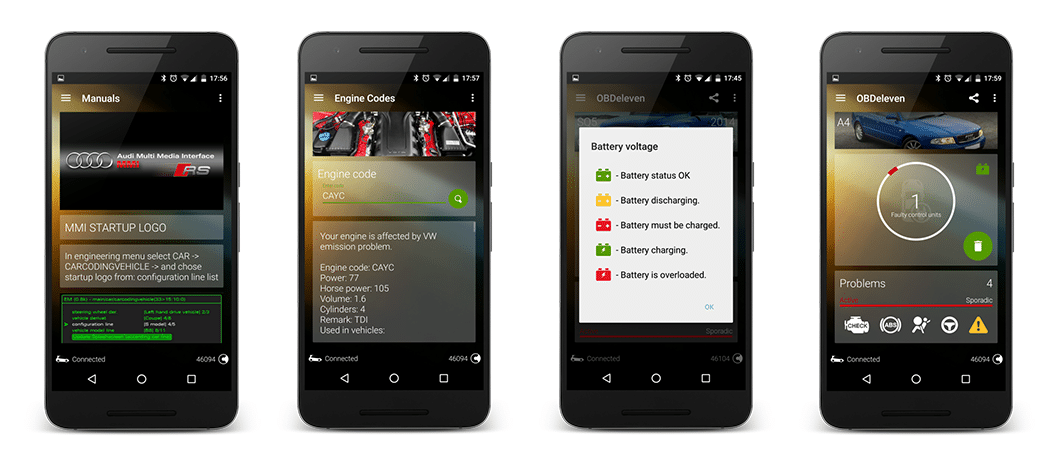 Specifications:
Connection: Bluetooth
Diagnostics protocols: KKL, CAN and CAN-UDS
Firmware version: OBDeleven v3.9
Protection: password secured connection
Size: 4.8 cm x 3.2 cm x 2.5 cm
Voltage: 9 – 16 V
Operating temperature: -20 ~ 80 °C
Current: 45 mA
Please Note:
The OBDeleven application uses online configuration databases so an internet connection is required for usage.
The OBD2 Port Extender is required in Mk2 Octavia and B8 Passat cars due to their recessed ports.
Phone App is Android only at this time.
In-app purchases for Credits will not work in Australia. You can purchase credits through AutoInstruct via this link.
Free Application Features:
Automatic vehicle identification from VIN (Vehicle identification number)
Read and clear diagnostic trouble codes from all control units (Engine, Transmission, ABS, Airbag, Multimedia, Air conditioning, etc.)
Diagnostic trouble codes in 7 languages: English, German, Russian, Polish, French, Spanish, Italian
Read information about control units (Part number, Software number, Coding, etc.)
Diagnostic data log sharing via email
Battery status
Connected cars history
Gauges
Engine, Equipment and Fault code lookups
DIY manuals
Pro Application Features:
PRO home screen theme (Engine code, battery voltage, faulty control units list)
Programming (Coding, long coding, adaptation – similar to VCDS or VAG-COM)
Basic settings
Output tests
Live data
Car programming history