E46 Track Car: Sandown Trackday #2
Trackday #2 – A big day for us and the car, we booked into a trackday hosted by Tampered Motorsports at Sandown raceway on June 8th. Melbourne weather is never easy to predict however, we got lucky with a warm and sunny day – no excuses to not wring the car out to its full potential.
For those of you who are paying attention you'll notice a distinct lack of E46 Trackday #1 – A rainy day, lack of 1 crew member and a rush to test the car out meant that not many photos got taken so for you blog readers; I present Trackday #2!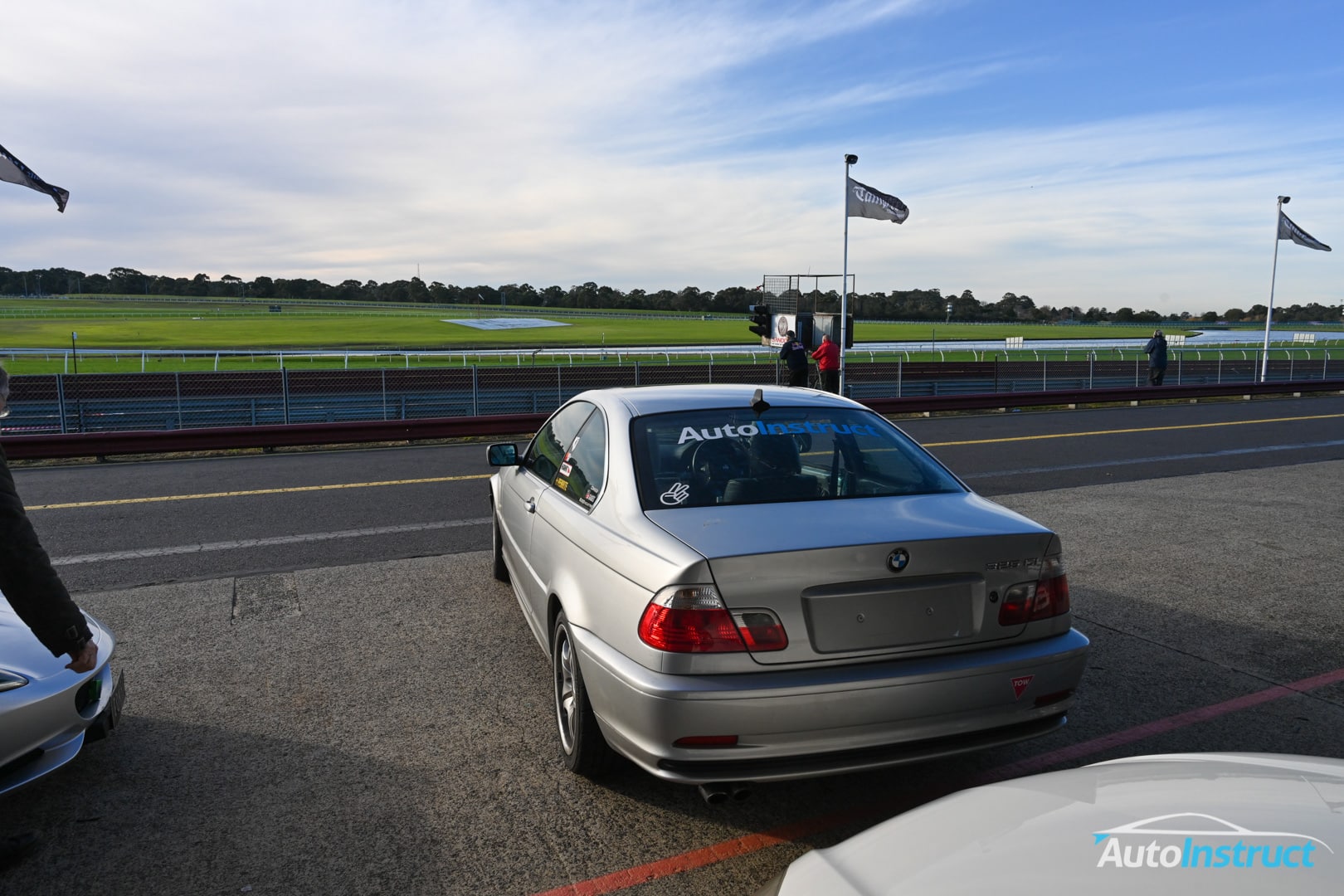 Cracking weather but hopefully no subframe mount cracks
Luke and I shared the 325ci across different groups, we were joined by Cristian's DC5 Integra Type R and our friend Sonal in his Toyota 86. Sharing the car between three people may have been a bit much for it as it would mean the car would have to do a 30 minute consecutive run every hour without a break.
If you've read our trackday preparation post you might notice that we never changed the brakes discs. At the time of hitting the track, the E46 still had OEM spec rotors with a decent lip on them due to wear albeit with our squealing, high temp track pads – the pedal almost hits the firewall when the pads are cold.
It was exhilirating to have the car at Sandown after prepping it for months – I was the one who missed out on the first trackday. Would it dump its guts onto the track? Would it single-peg its way into an outside barrier? Would it set a new lap record for a production car? Who knows!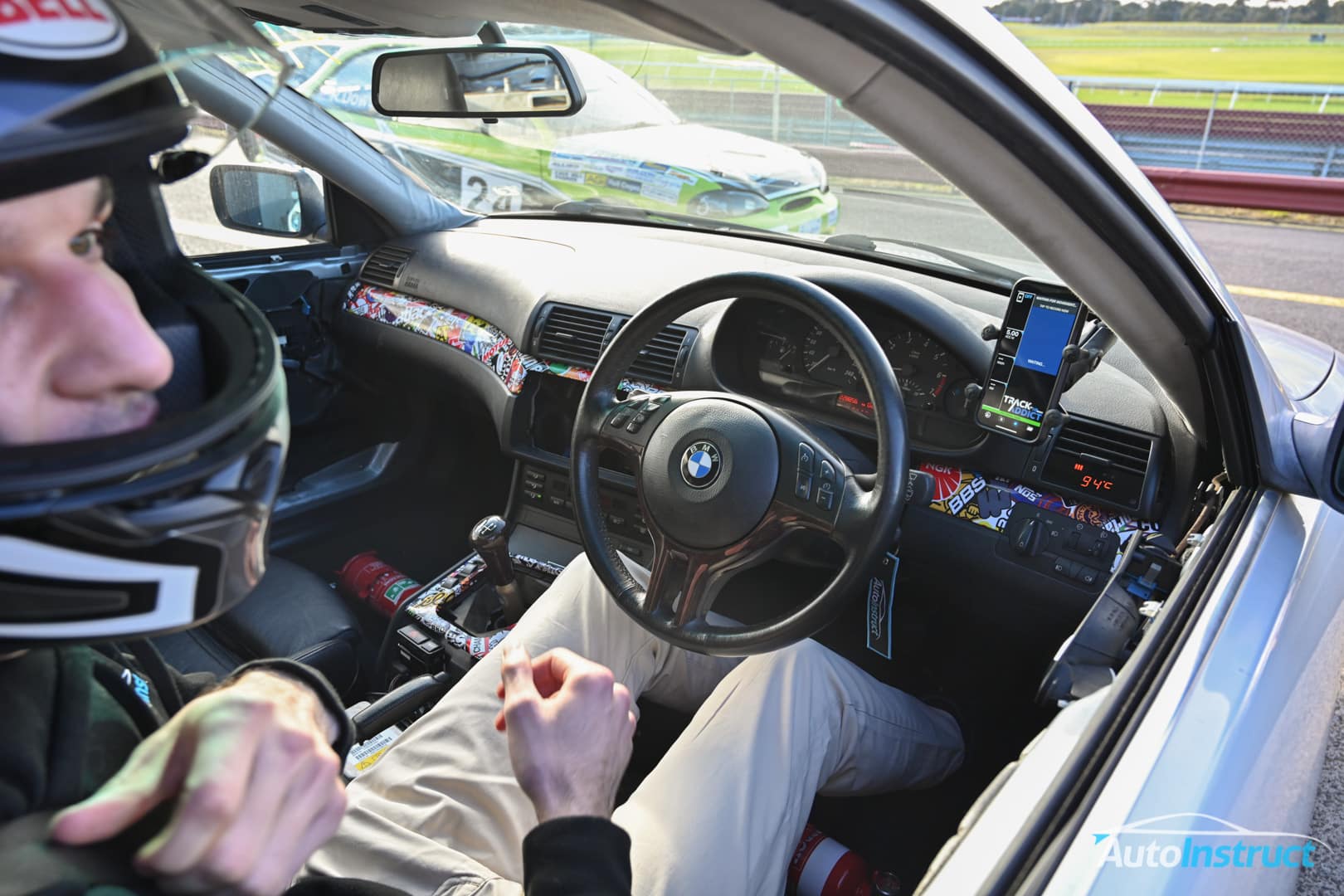 Luke getting prepared to be sent into hyperspace
Down the main the straight we were managing to get it up to ~185km/h, more than likely faster than this car has ever gone before. Pulling up into the corners is where the little 325 really shone, stability under hard braking is superb and despite using worn old rotors brake fade was minimal throughout the entire day.
The area where the car needed improvement was definitely suspension, a stiffer set of coils to help keep it planted during quick transitions would help greatly – looking at you corner 2 and 3! We've also previously identified that the front LCA bushings are completely worn which definitely did not help. We both decided an LSD would make a good improvement as well, the car tended to want to spin the inside wheel coming out of tight corners.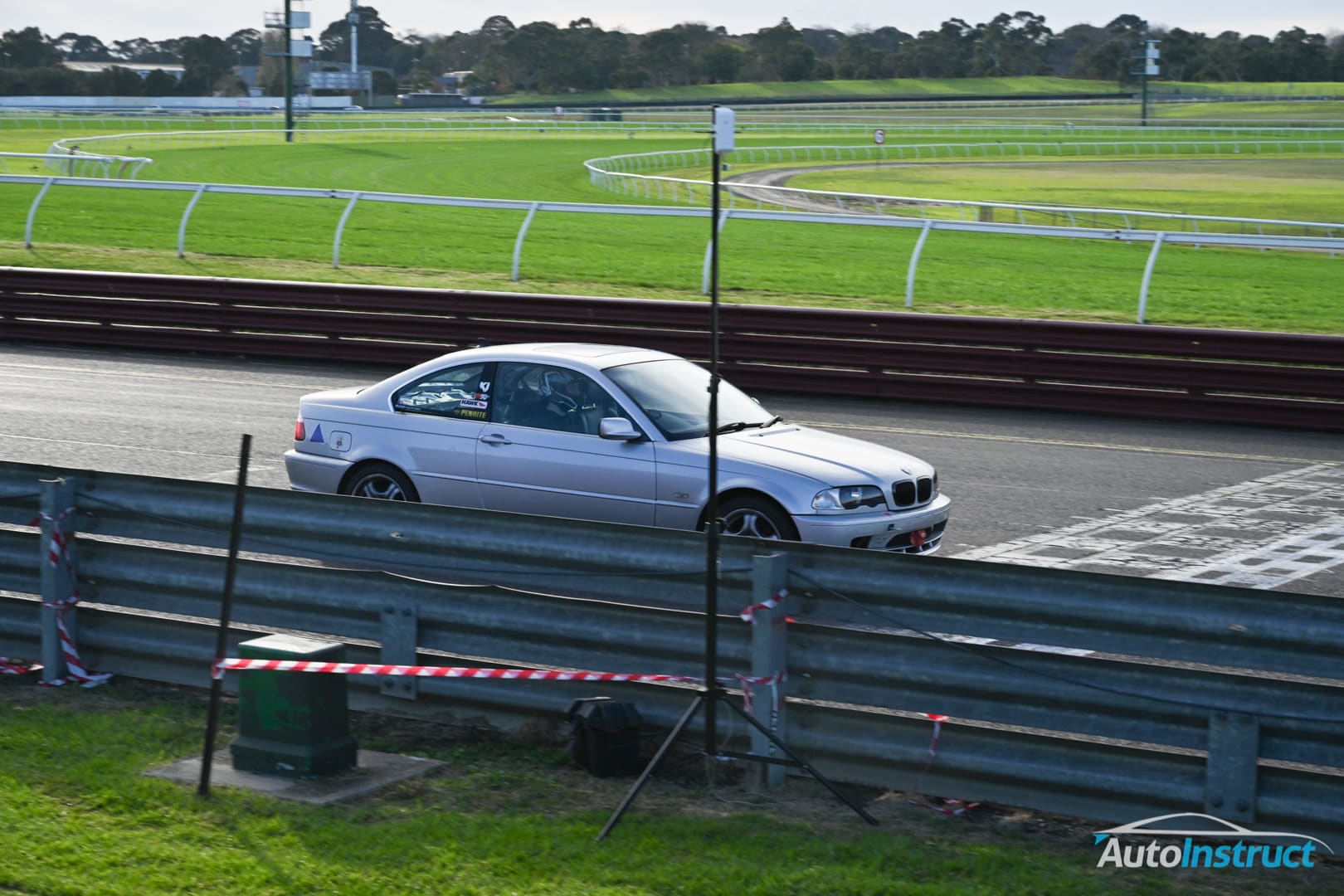 Significant lack of stickers is definitely an issue
After a full day of track and 80L of fuel, the best time set in the car was 1:34.77, a very respectable time. No faults or issues with the car occurred after enduring 10x 15 minutes sessions, a testament to BMW's M54 engine and the engineering of the car overall.
With many improvements and modifications planned it will be interesting to see how the lap time changes over the next few trackdays, so stay tuned for the next stage of the 325ci track car.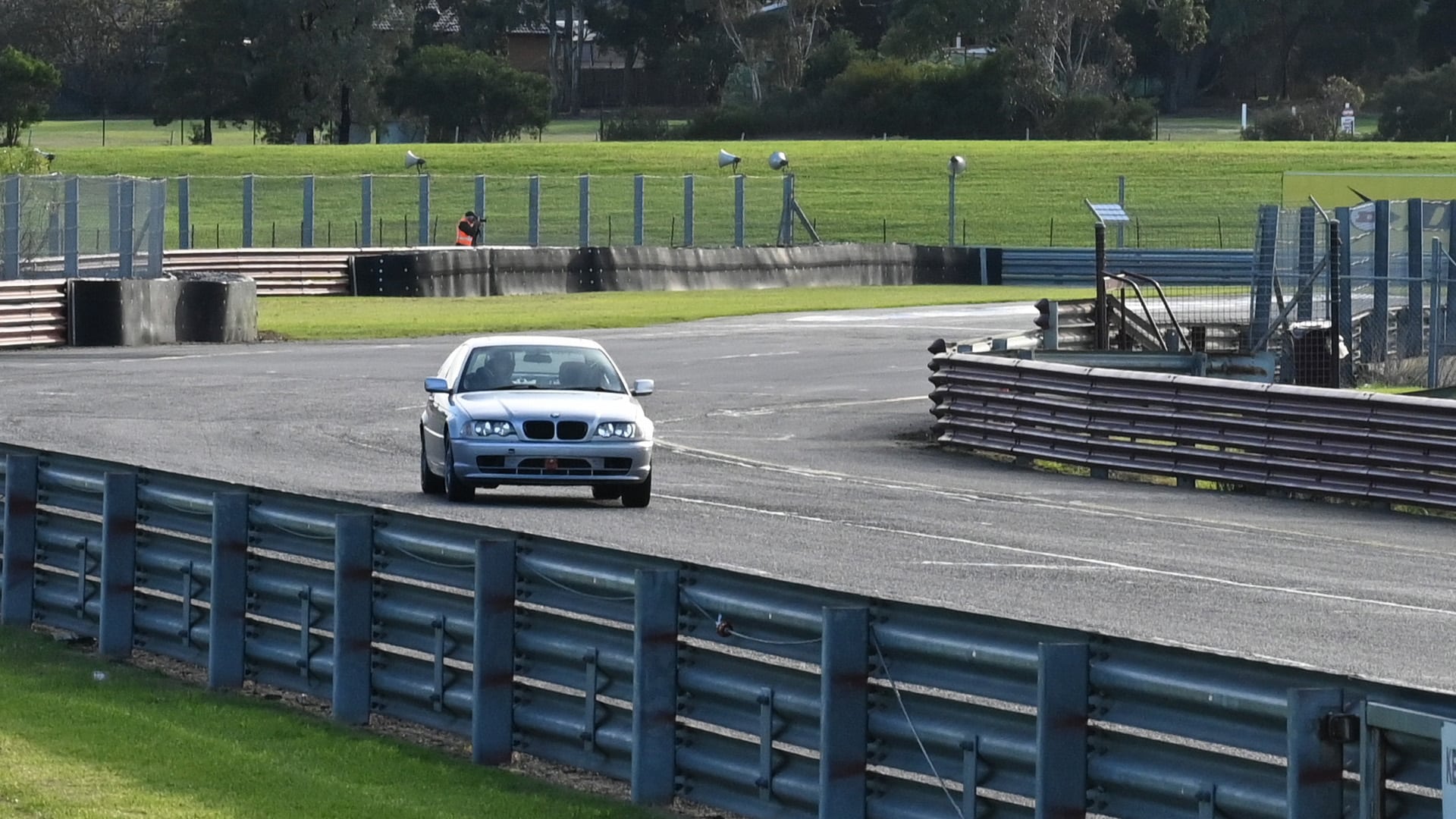 The start of something great