So its definitely been awhile since we've last posted an update on the 325ci, the main reason for that is we've been trying to find a replacement E46 as the 325 did not survive the damage sustained at turn 1 @ Sandown!
Getting the car up on the hoist and removing the passenger side fender revealed the extent of the damage the car took by two-wheeling off of Sandown. The chassis crumpled and the most of the welds around the strut tower snapped, this explains the massive amount of camber seen in the front passenger wheel. The rear of the car has no visible damage viewed from top and bottom though the passenger side rear definitely sits much lower than the drivers side – potentially the suspension has packed it in. Given the value of the car we took it down as a write off and started the search for the next E46!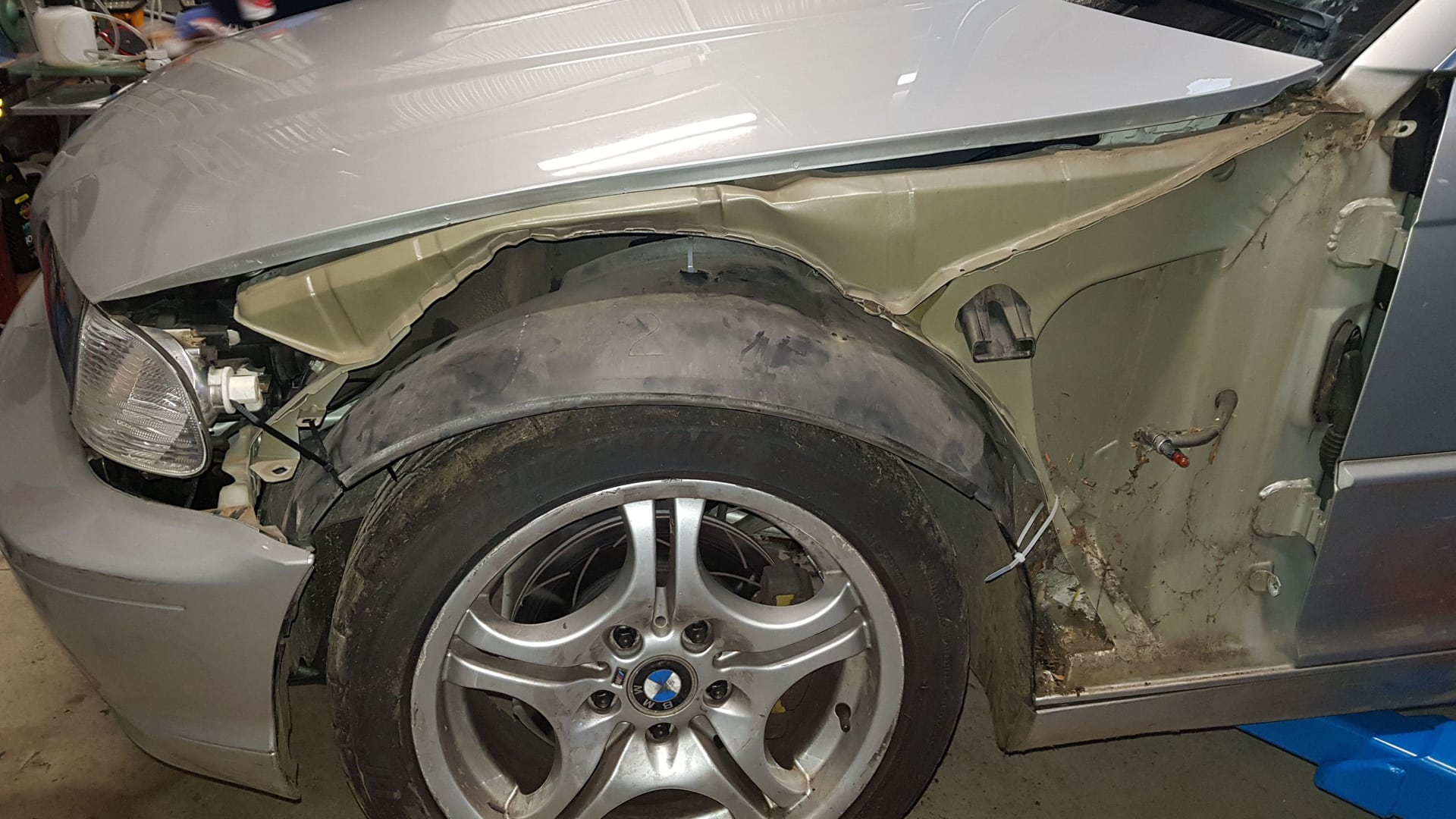 No recovering from that....
Since August we've looked for the right E46, the intent is to swap the transmission and the engine if required from the written off 325ci as we know they're good. Finally in late November we found a car that fit the budget, a black 2001 E46 330ci Auto with around 200,000km on it.
It goes without saying that this car will be manual-swapped with all the gear from the 325ci.
So here we are, meet the new Autoinstruct track car! We've already stripped the interior, replaced the beige seats with the black leather ones from the 325 (the beige had turned green). Next up will be basically do all the work we did to the 325ci: suspension, engine mounts, LCAs, VANOS service, brakes & bushings. For this blog though we will skip straight to the manual swap as this is going to be a new challenge for us – so stay-tuned!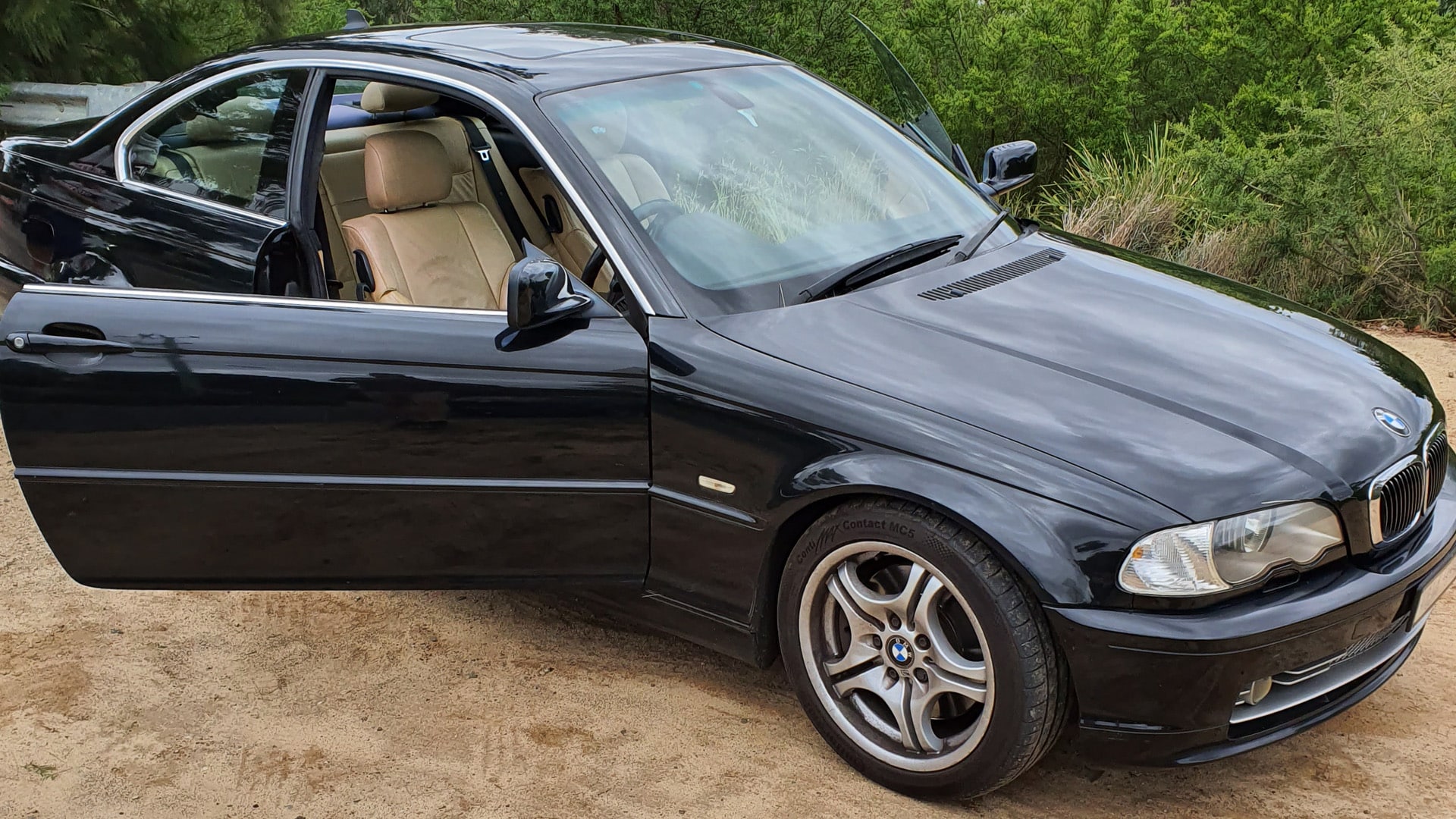 Another beauty!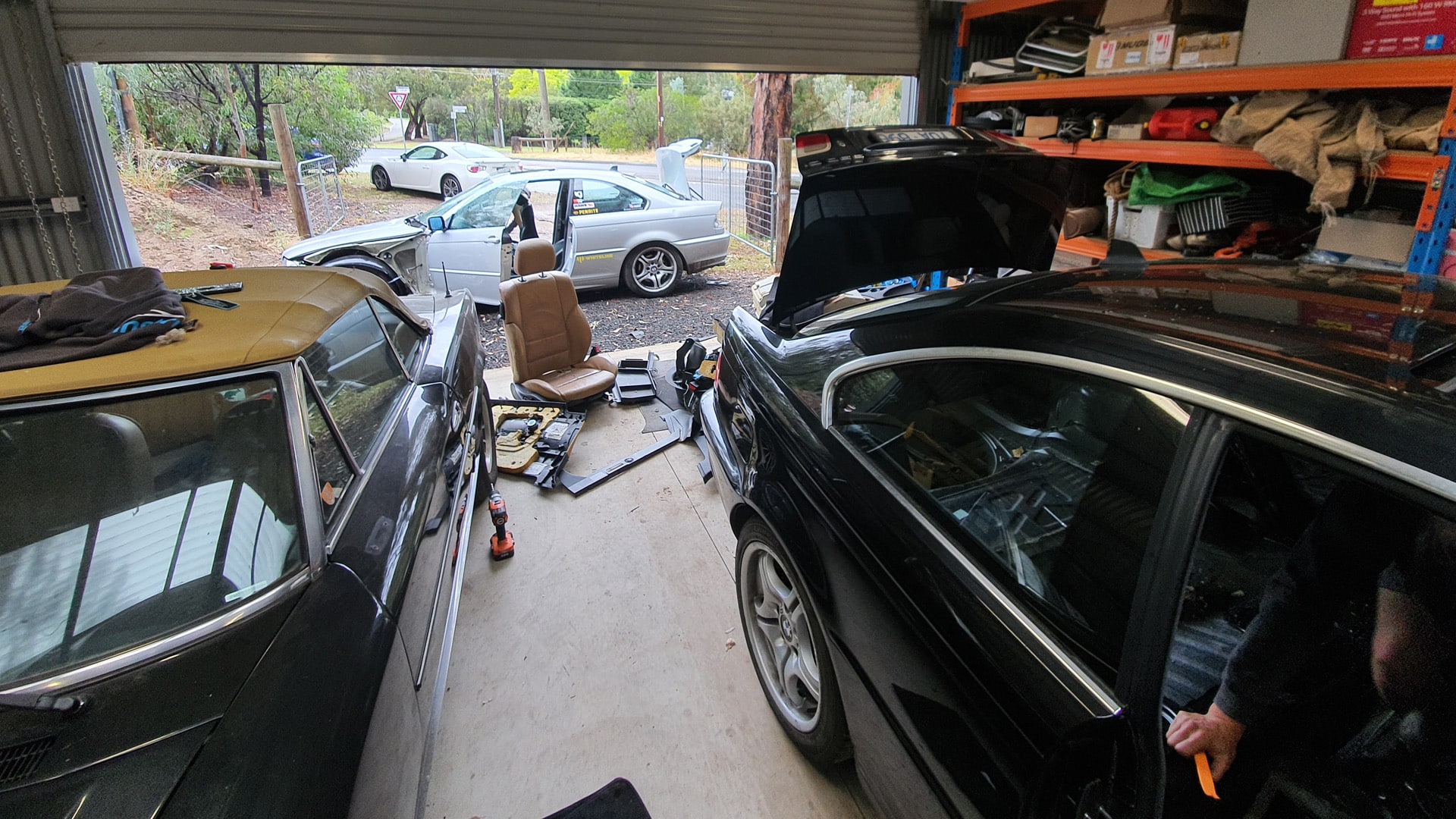 Wasted no time removing that awful beige interior