GC8 Impreza WRX – Not Another MAF Sensor!
If you're a GC8 enthusiast, you've undoubtably heard of the plagued MY99-MY00 MAF Sensor issues. This sensor often leads to poor engine performance, lean fuel mixtures, and a variety of other issues such as fluctuating idle control or limp mode activation. We constantly hear the phrase 'Replace your MAF Sensor' as the first point of call to almost every MY99-00 engine problem. At $250 AUD each, it's certainly not a cheap test!
Over the years Subaru have manufactured three different versions of this sensor, each time they've tried to rectify the issue, however even today we still see problems. It appears that ongoing vibrations and movement kill these sensors, and as a result there is no indefinite fix. We also recommend you only run dry engine air filters, and not oiled units. The oiled filters can lead to premature MAF issues.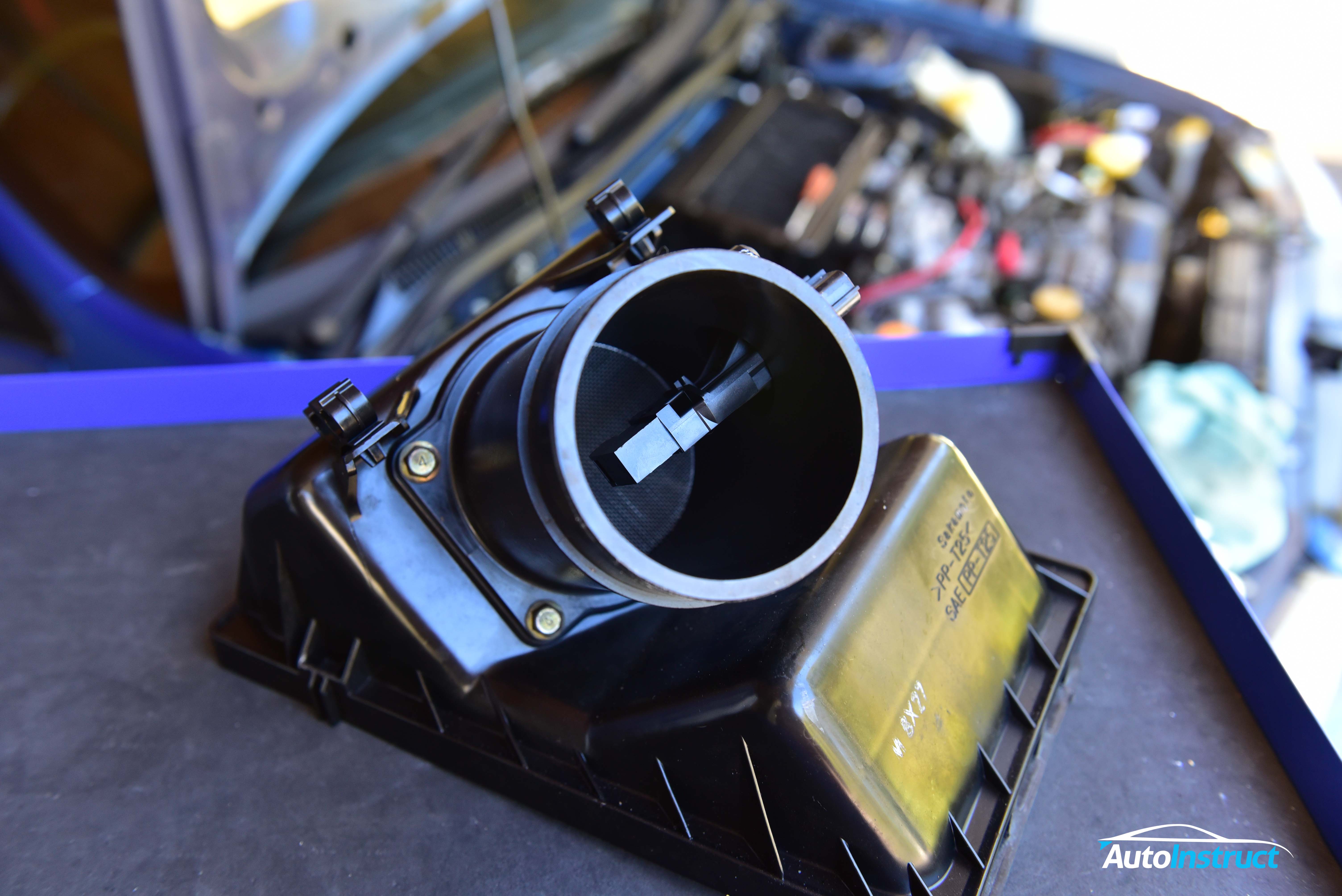 The troublesome MAF sensor
Version 1
As fitted at the Subaru factory in Japan, this sensor is completely black in colour and does not have any identifiable markings. If your car is still miraculously running this sensor (No Chance!) it's probably a wise choice to replace it.
Version 1 Recall
In 2002 Subaru North America actually issued a recall for the Version 1 sensor. It definitly belongs in the bin.
Program Number: WWG90 
Program Title: Air Flow Meter Sensor 

Summary: 
Subaru of America, Inc. has determined that the air flow meter sensor on your Subaru vehicle requires replacement. The air flow meter sensor is part of your vehicle's engine/emission control system and is monitored by the On-Board Diagnostic system. Should this component operate improperly, the engine idle may become unstable and the "CHECK ENGINE" warning light will illuminate steadily while the engine is running. Please contact your Subaru dealer and schedule an appointment to replace the air flow meter sensor with replacement parts at no cost to you. We regret any inconvenience this may cause, but we have taken this action to assure your vehicle's proper performance.
Version 2
This part was released as part of the V1 recall, and we can only assume there was some form of improvement in this sensor. It is identifiable by a bright green dot on the underside of the sensor. Unfortunately however, this sensor still had issues. This brings us to Version 3!
Version 3
Introduced in the mid 2000s, this sensor lacked the IAT pins that were an optional feature of the sensor that Subaru did not use. Easily identifiable by the green dot near the mounting hole, and bright white text printed on the flange. It also has four pins instead of five on the Version 1 and Version 2 sensors.
Whilst the Version 3 sensor is somewhat reliable, age will still kill these sensors and grind your engine to a halt. If it's more than five years old, or unknown like ours was, you may wish to replace it for peace of mind.
Persuaded to replace your MAF sensor yet? Check out our handy guide here!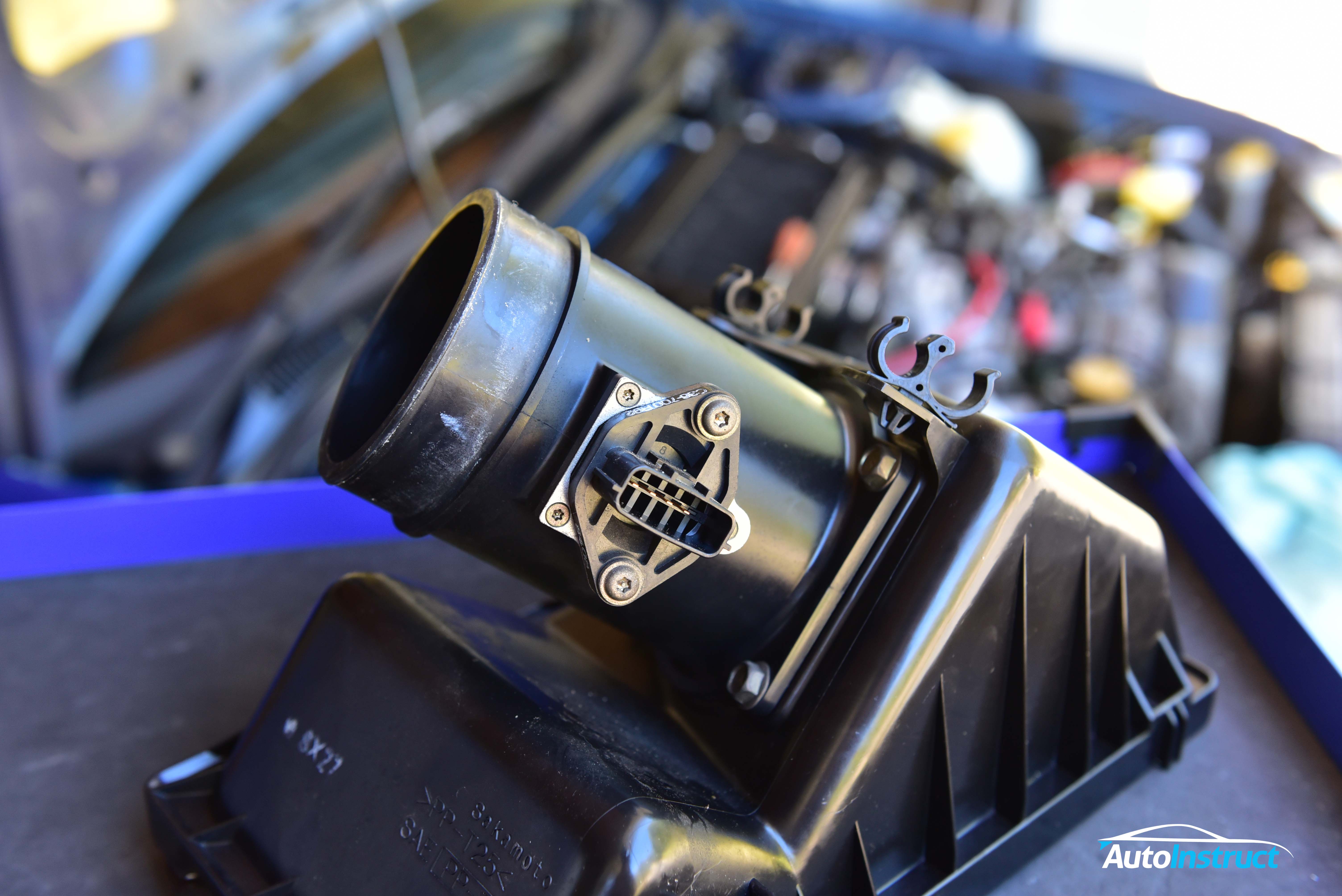 New MAF sensor installed
Next up we'll be getting our hands dirty, and cleaning through 20 years of interior grime!
WRX Roadmap:
Bye Bye Brant
The Deep Clean
Rattle, Rattle, Rattle
The MY99 MAF Sensor
Let's Talk Fluids
Theft Prevention
Go Fast. Stop Faster.
Body Restoration
To Be Continued…