Leclerc pulls through for Tifosi – Monza
A sea of red as far as the eye can see, there's no other place like it. MONZA! A lifelong dream of mine has been to attend a Formula One race at the historic circuit which was constructed in 1922. Through the years there have been many layout changes which originally included the use of the old banked corners. A once iconic part of the track is now nothing more than an abandoned, overgrown reminder of the extreme danger these drivers (and spectators) used to endure, which claimed the life of 52 drivers and over 30 spectators.
The word Tifosi refers to the faithful Italian supports of Scuderia Ferrari, and they have been deprived of a Ferrari win in Monza since Fernando Alonso won back in 2010.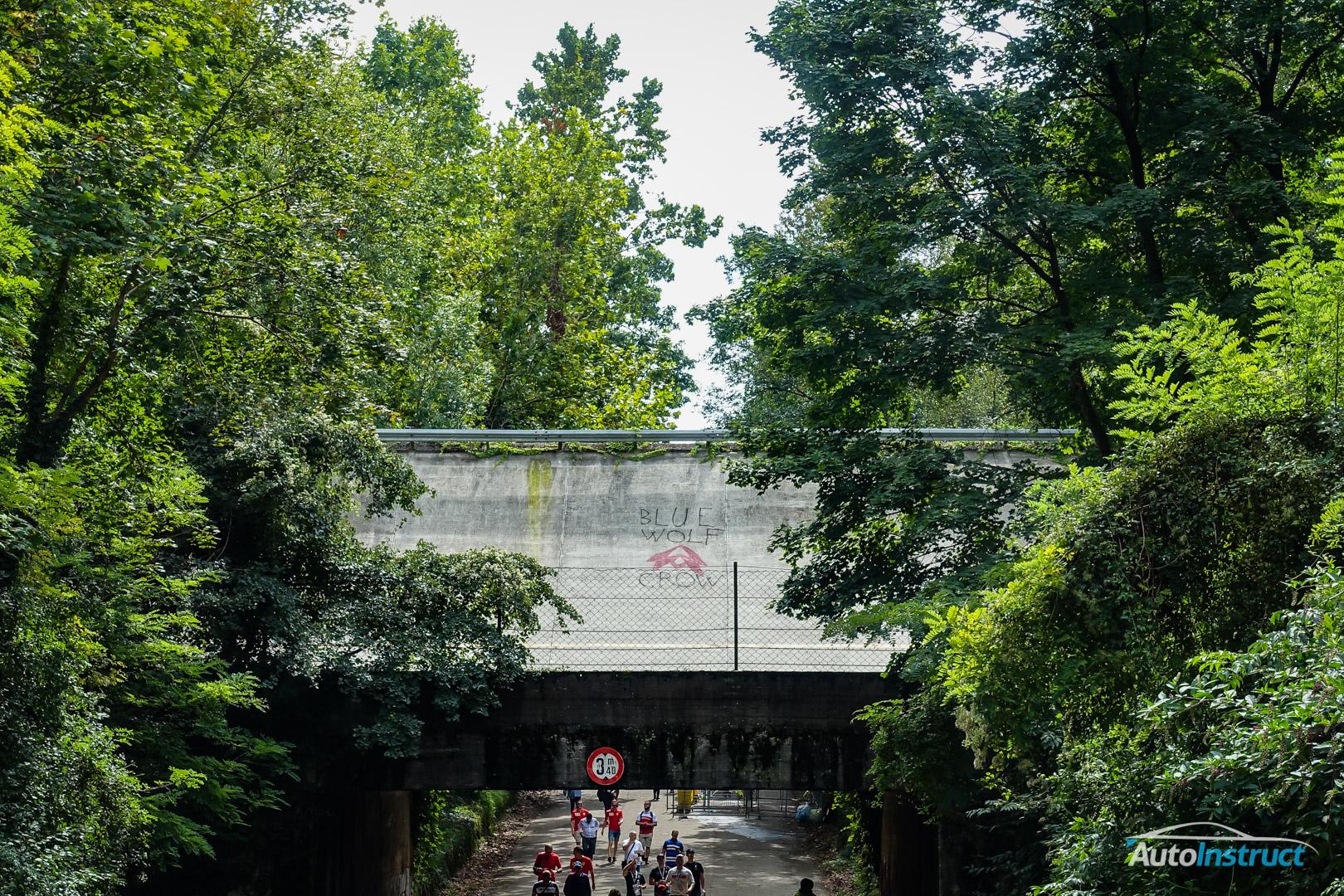 Original banked corners
Friday:
I was lucky enough to start the day off with a tour of the Aston Martin Red Bull Racing garage. It's a whole new world inside the garage, seeing it on TV is one thing, but having the privilege to be able to walk around inside is something else! Unfortunately no photos are allowed while inside the garage so I have little to share, but once outside the garage it is fair game.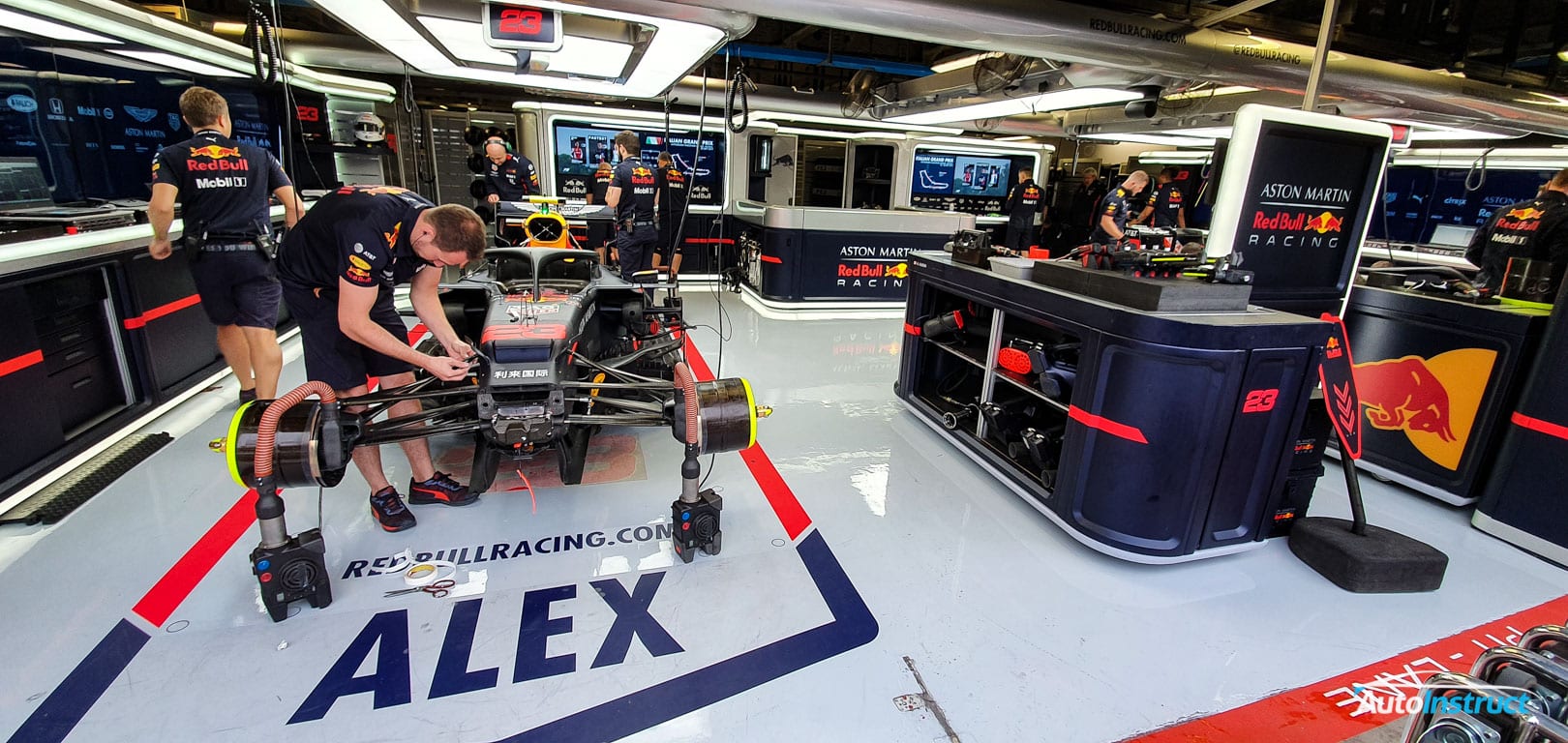 Mechanics preparing Alex Albon's car for FP1
The rain started early in the day meaning that FP1 was going to be a wet session. The spray these cars produce is massive, and with the wet tires fitted to the car they can move up to 60 litres of water per second!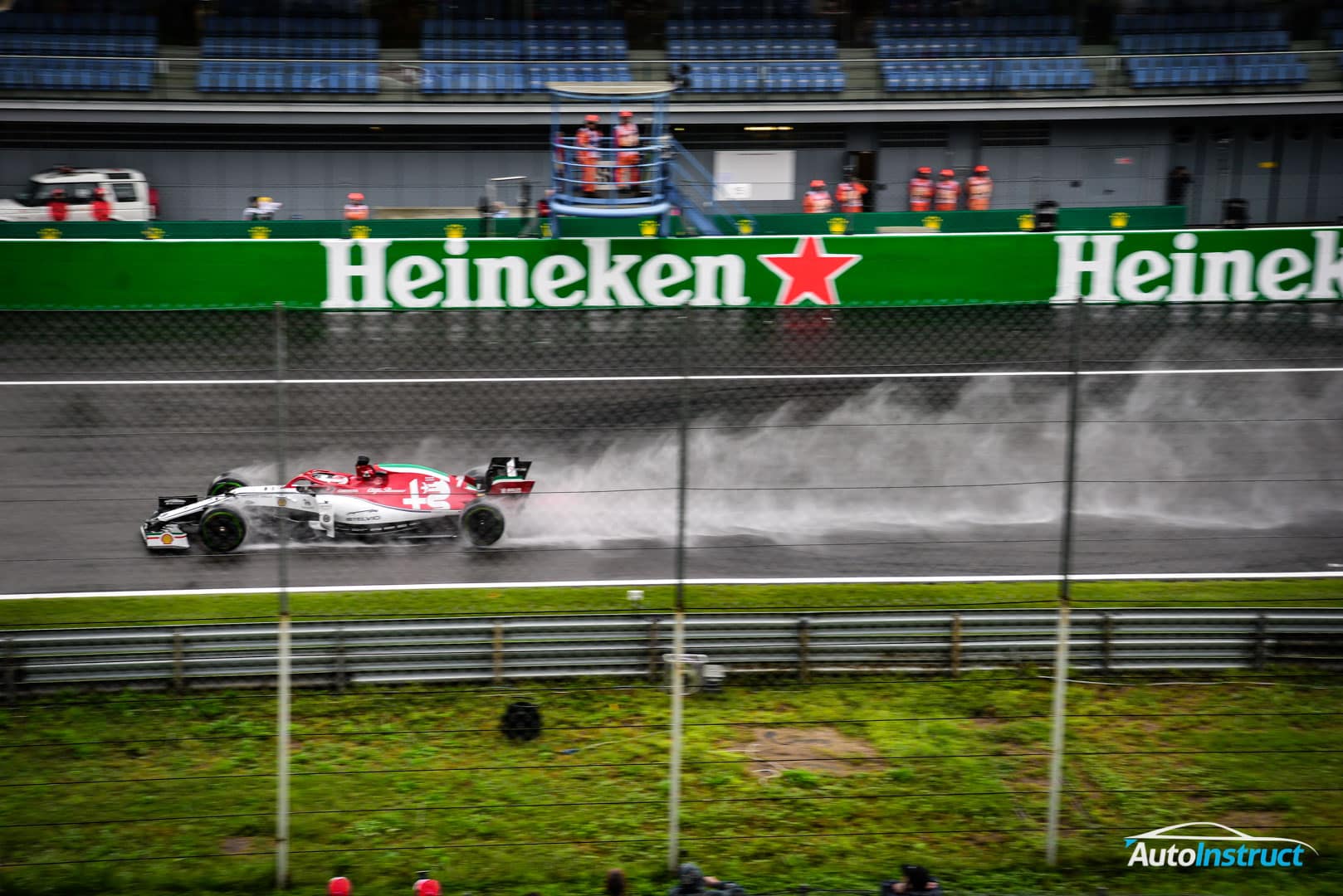 A perfect example of the spray these cars produce
Saturday:
Qualifying session ended in quite a bizarre way, where only two cars made it over the line to start their last flying lap, but this did not stop the fans from erupting as Charles Leclerc had put his car on pole position. Hamilton and Bottas qualified second and third, with Vettel in fourth. I am a Mclaren fan so seeing Carlos Sainz qualify in 7th was exciting for me.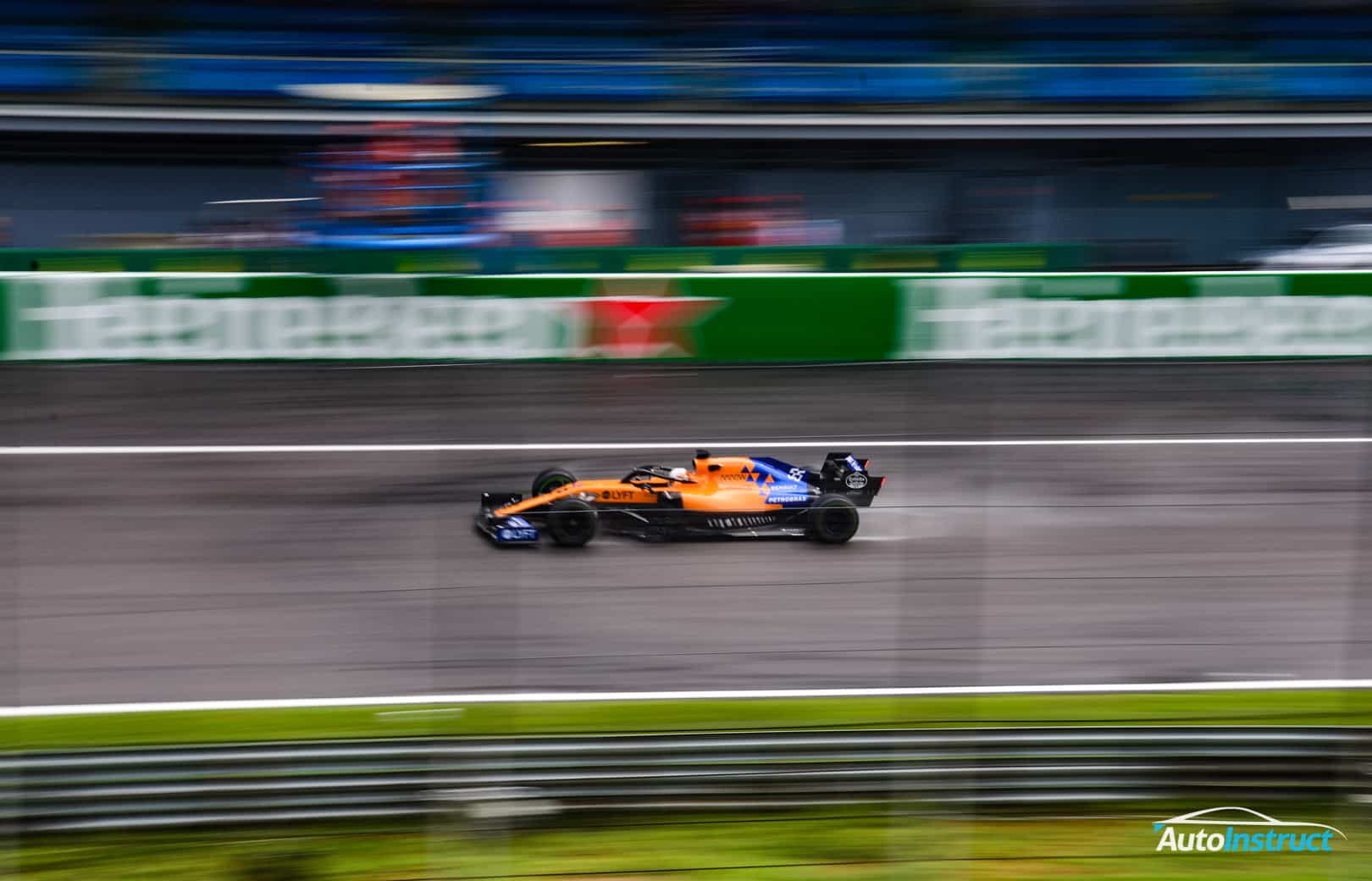 Carlos Sainz in his Mclaren
Sunday: Race Day!
Getting off the shuttle bus and lining up to enter the track you could already see all the Tifosi out in full force! Would Charles Leclerc be able to end the 9 year home race win drought that Ferrari was facing? Would he be able to keep the two Mercedes cars at bay?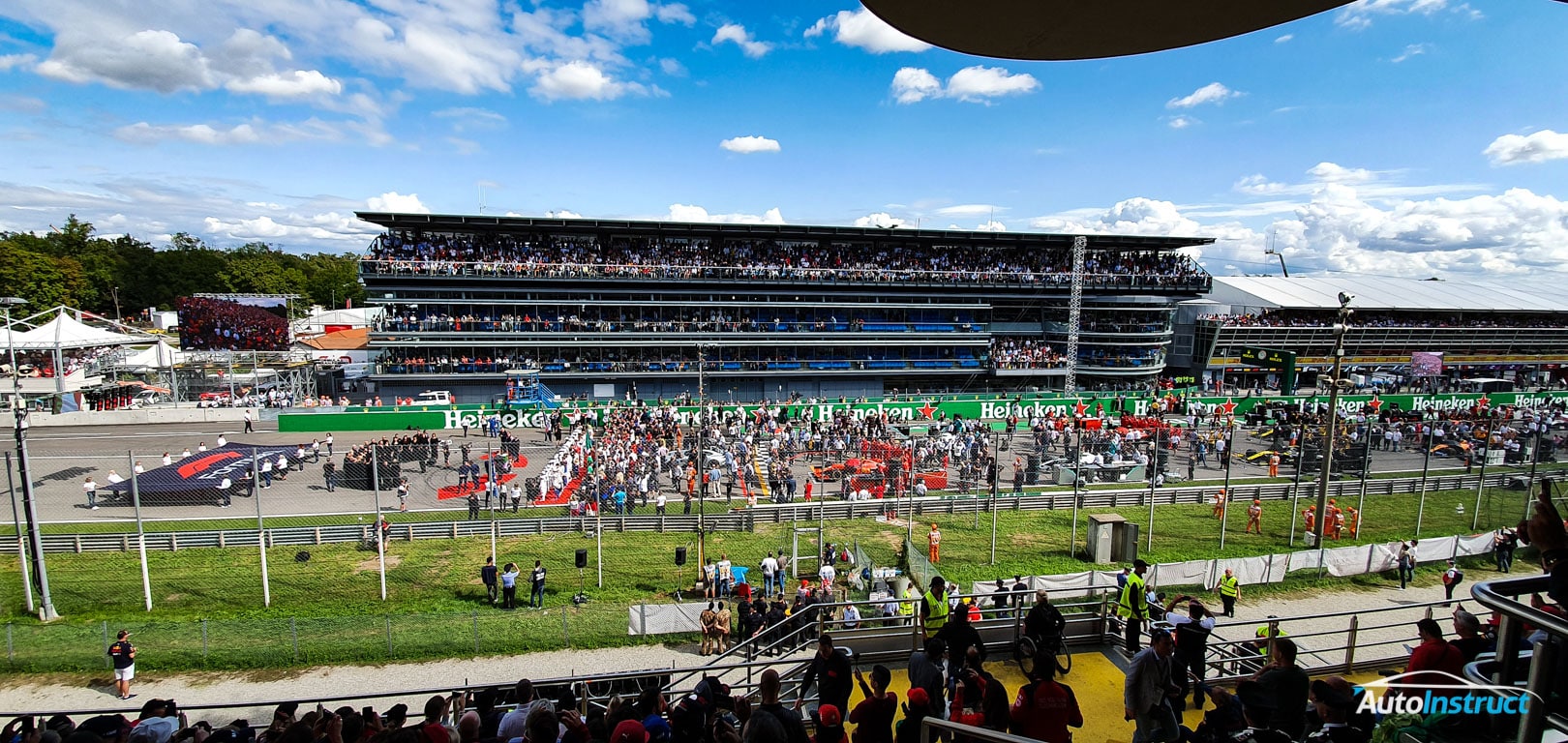 Hectic Grid
The 9-year drought had ended! Charles Leclerc managed to hold on to the win despite having Lewis Hamilton on his tail, unable to pass until he made a mistake and it was Valtteri Bottas' turn to put a late charge on the young Ferrari driver. Charles claimed his second Formula One race win, right after his first which took place at the Belgium Grand Prix at Spa-Francorchamps the week before. Is the future of F1 here? Are we watching a future World Champion at work?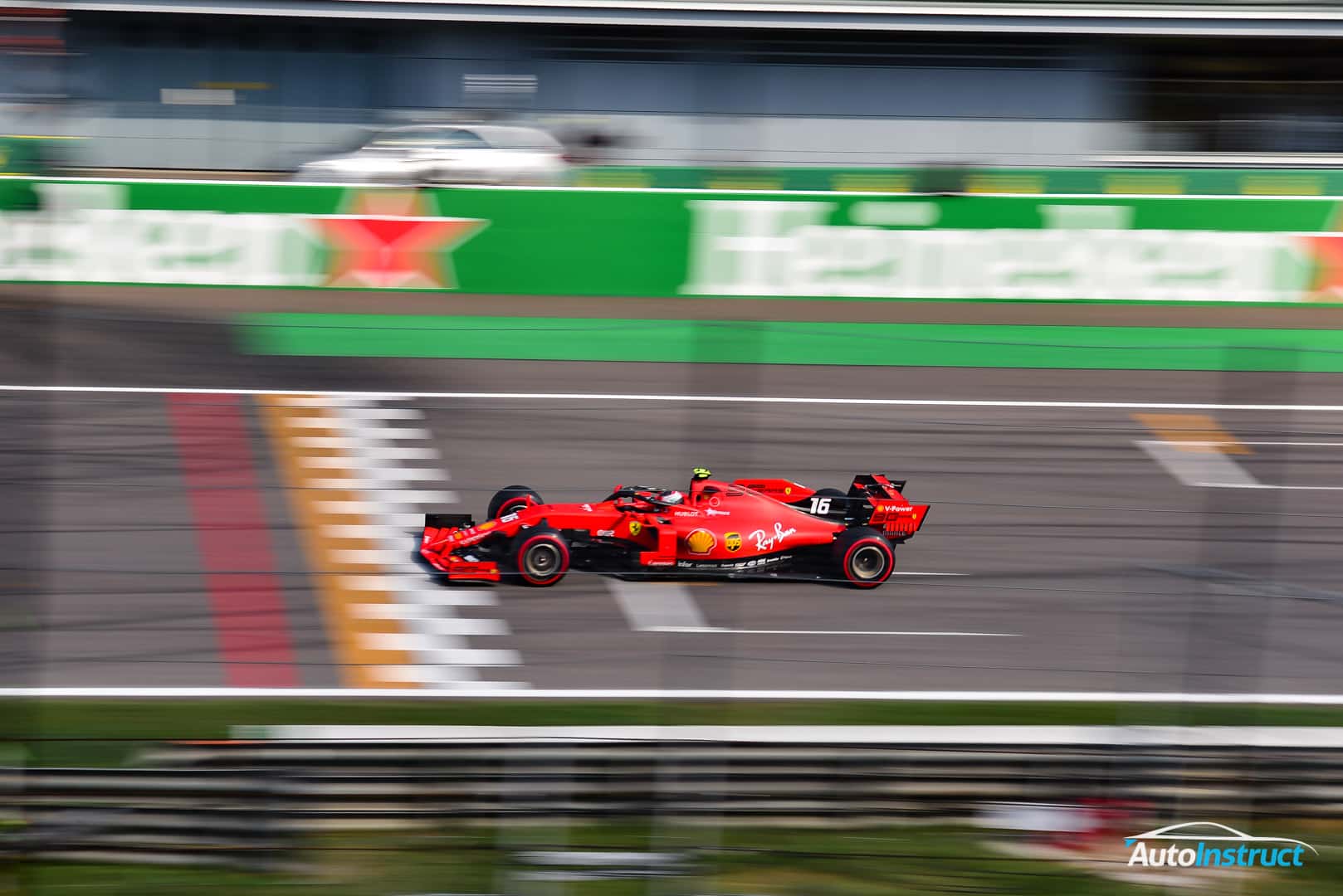 Charles Leclerc crosses the line!
I was lucky enough to catch Charles in the paddock during the weekend and grab a photo with him, something I will forever cherish!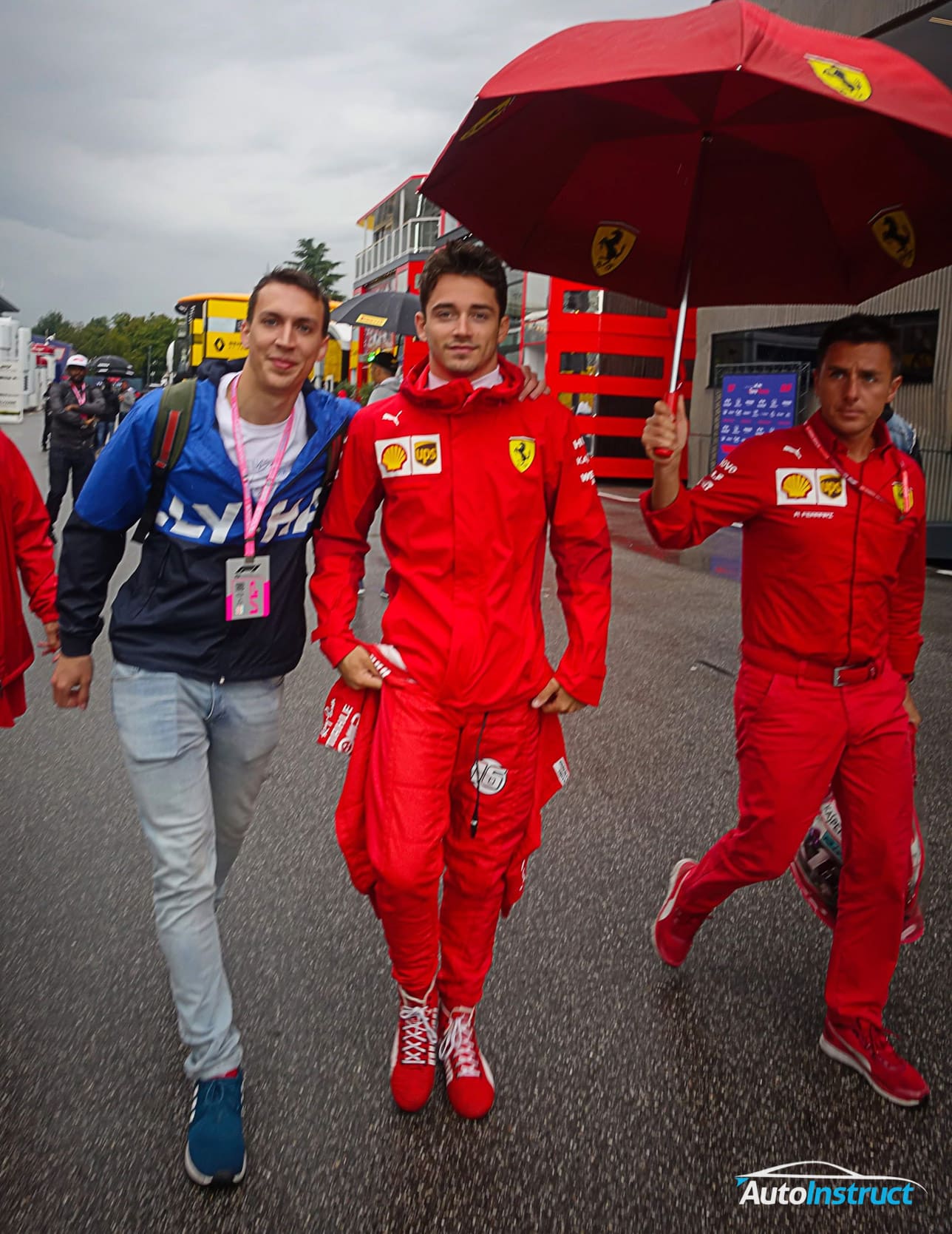 Gave him a few tips before the race