"4 wheels moves the body, 2 wheels moves the soul" is a quote that is thrown around quite a lot by bike enthusiasts worldwide. While I don't agree with "4 wheels moves the body" as it cheapens the wonderful world of automobiles and my love of driving, I believe it is correct in that riding is something special and free that differs greatly from driving. In a world of electronic driver-aids, safety focused design, airbag wrapped and sound-deadened interiors, motorbikes remain relatively untouched with minimal standardised advancements in safety over the last several decades aside from ABS (which is still optional). Riding is a raw, pure experience and there is no doubt about it.
All airy-fairy poetic nonsense aside, we have here two colourful examples of an early-90s supersport bike – the Honda CBR250RR MC22. Whats so special about two dinky little 250cc bikes? When these CBs were built the Japanese manufacturers poured technology and RnD into their small capacity bikes, the result is a 4-cylinder 250cc bike that hits redline at 19,000RPM – something that is unfathomable in this day and age where small bikes are just learner stepping stones to the real bikes.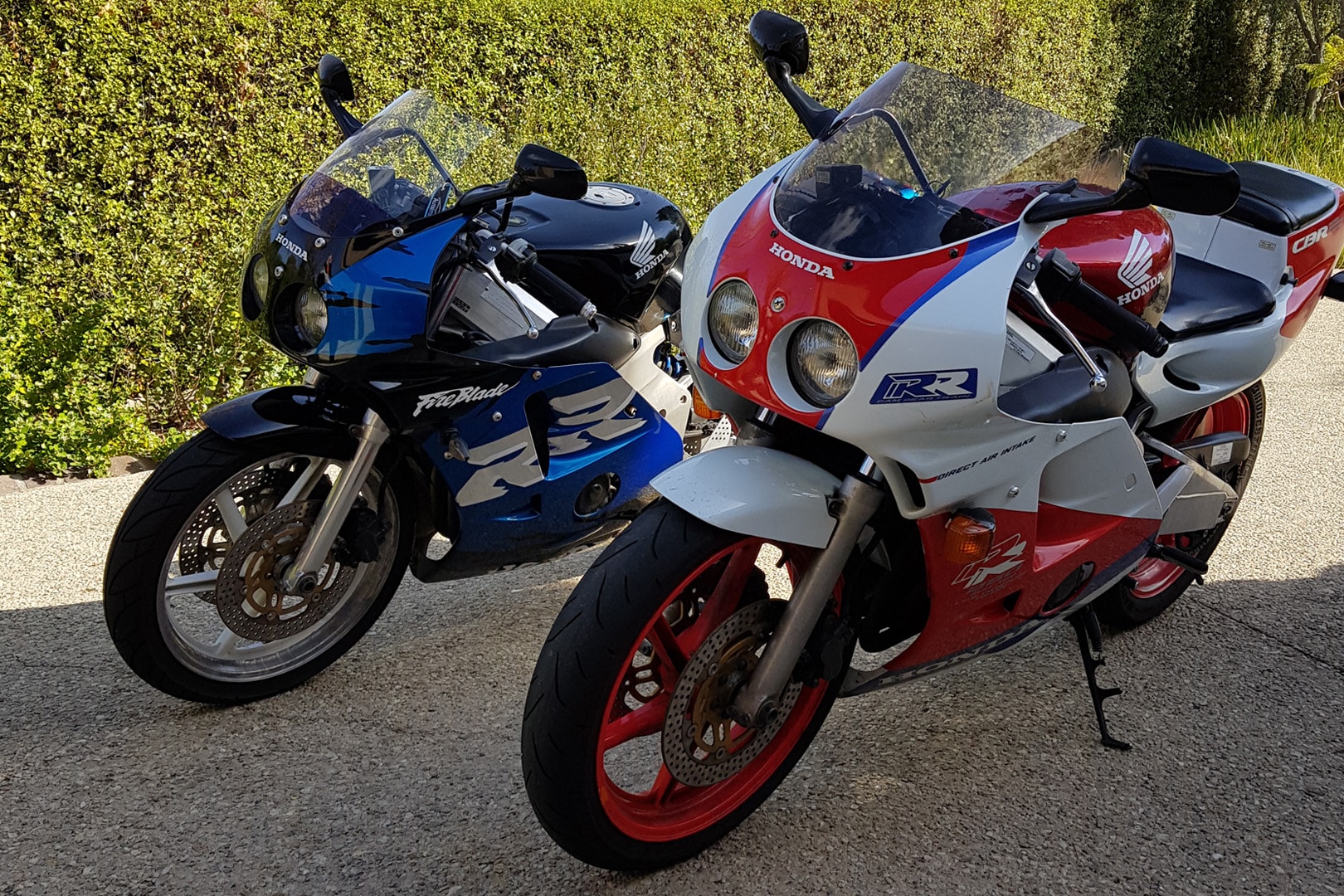 Oozing with 90s tri-colour styling
These bikes are both Japanese imports from 1990 & 1991 respectively, so while the odometers indicate ~50,000km the bodies tell the true story that these may have done a few more kilometres. A fun fact about most bikes from this era, the odo's only go up to 99,999km, 1km later you have a brand new factory fresh bike with 0km on the clock – so even if no one ever turned the dials back you never know if they've hit 100,000km and reset when it comes to the imports. Most importantly, the engines are healthy and from my experience riding 250 dirtbikes I can tell you that they certainly aren't far from the factory claimed 34kw.
What is a 29 year old Honda supersport bike like to ride? Well the first things noted is that its very apparent the front forks need to be refreshed. Aside from the soft front-end the bikes are still sharp, responsive and rearing to be ridden through the mountains. Even at 29 years old the engine seem to be happier sitting at 15,000+ RPM than most modern bike engines sitting at 8,000RPM, a testament to Honda's ability to build reliable high performance NA engines. To put the MC22 CBR250RRs 34kw power figure into perspective the current Honda CBR300R peaks at a mere 23kw @ 8,500RPM, there really is nothing quite like these engines on the market today.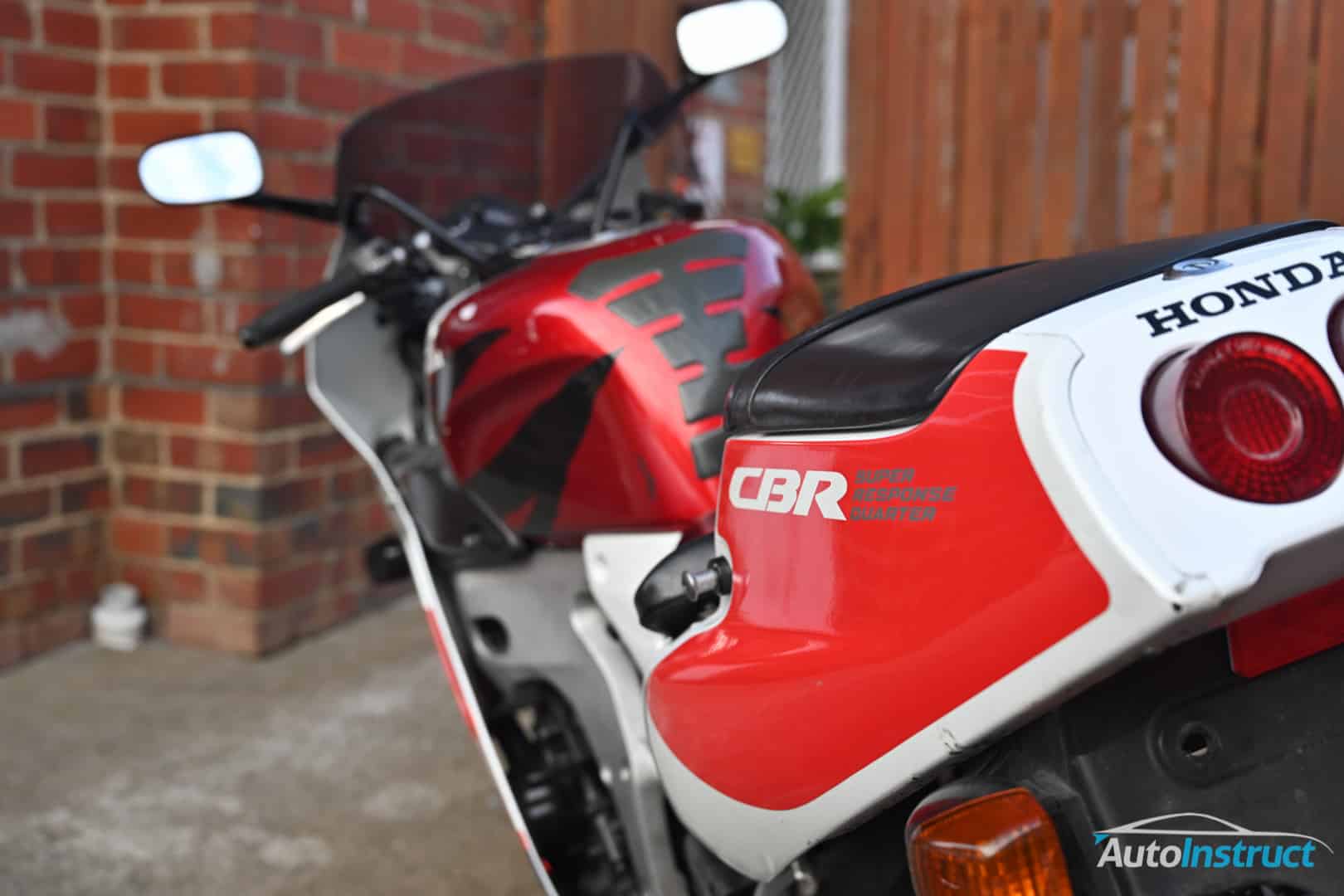 Quarter refers to the bikes 250cc capacity
So why did we buy 29 year old bikes with questionable histories? We are both suckers for the early-90s styling, the quad-carb high-revving small capacity engine, twin headlights and the fact that you can hit that ridiculous rpm limiter without breaking the speed limit.
The plan for these Hondas: register them through Victoria's club permit scheme and take them out for the occasional weekend ride in the hills, keep them stock and maybe do a bit of restoration here and there. Rather than project's, these CBRs are meant to be ridden, that engine is too sweet to let it gather dust.
Personally going from here, a collection of classic sportbikes would be perfect; a Honda SC28 CBR900RR and a Suzuki "Slabside" GSX-R750 are 2 iconic sportbikes I'de love to own in the future!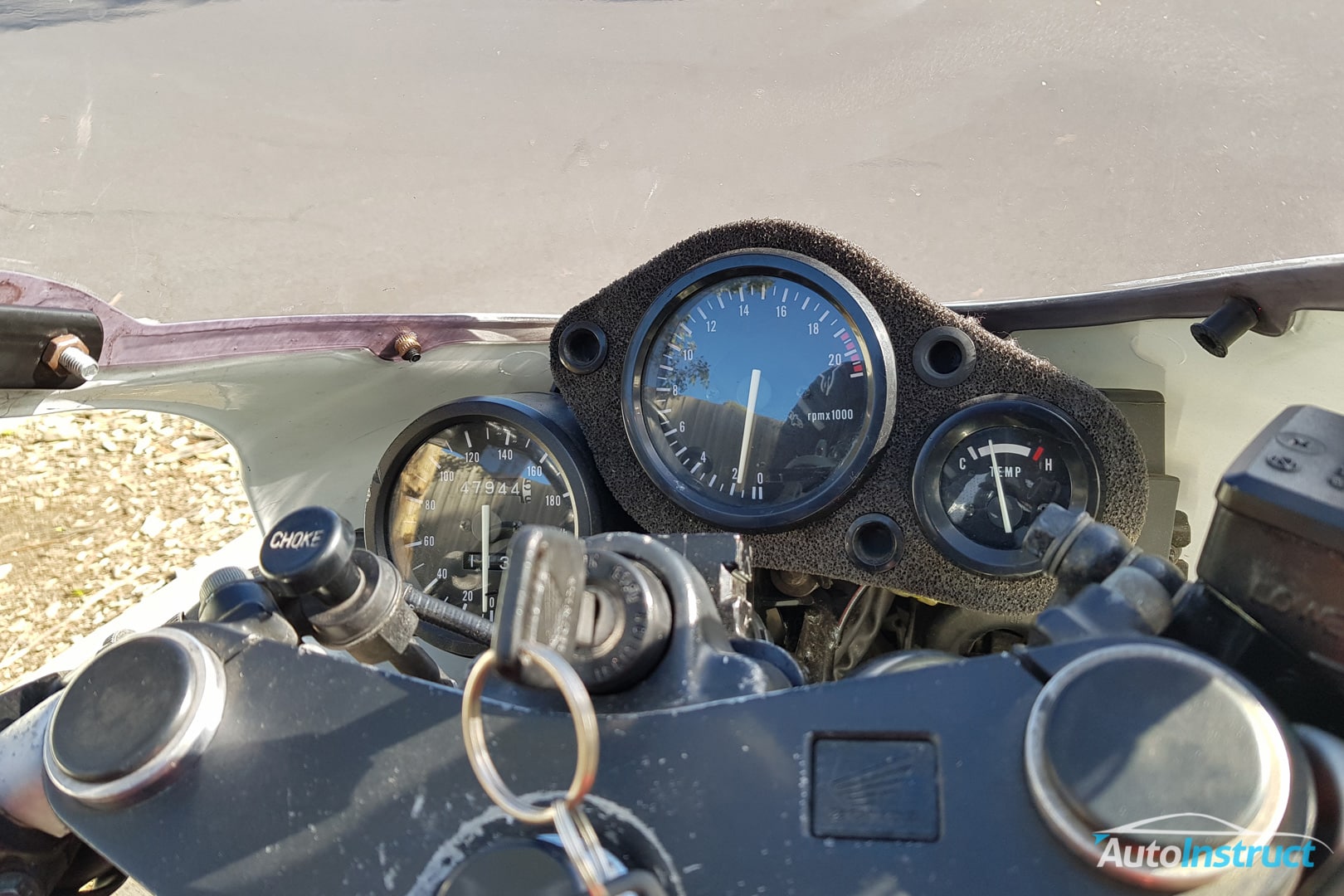 Where else can you get a tacho that goes to 20!?!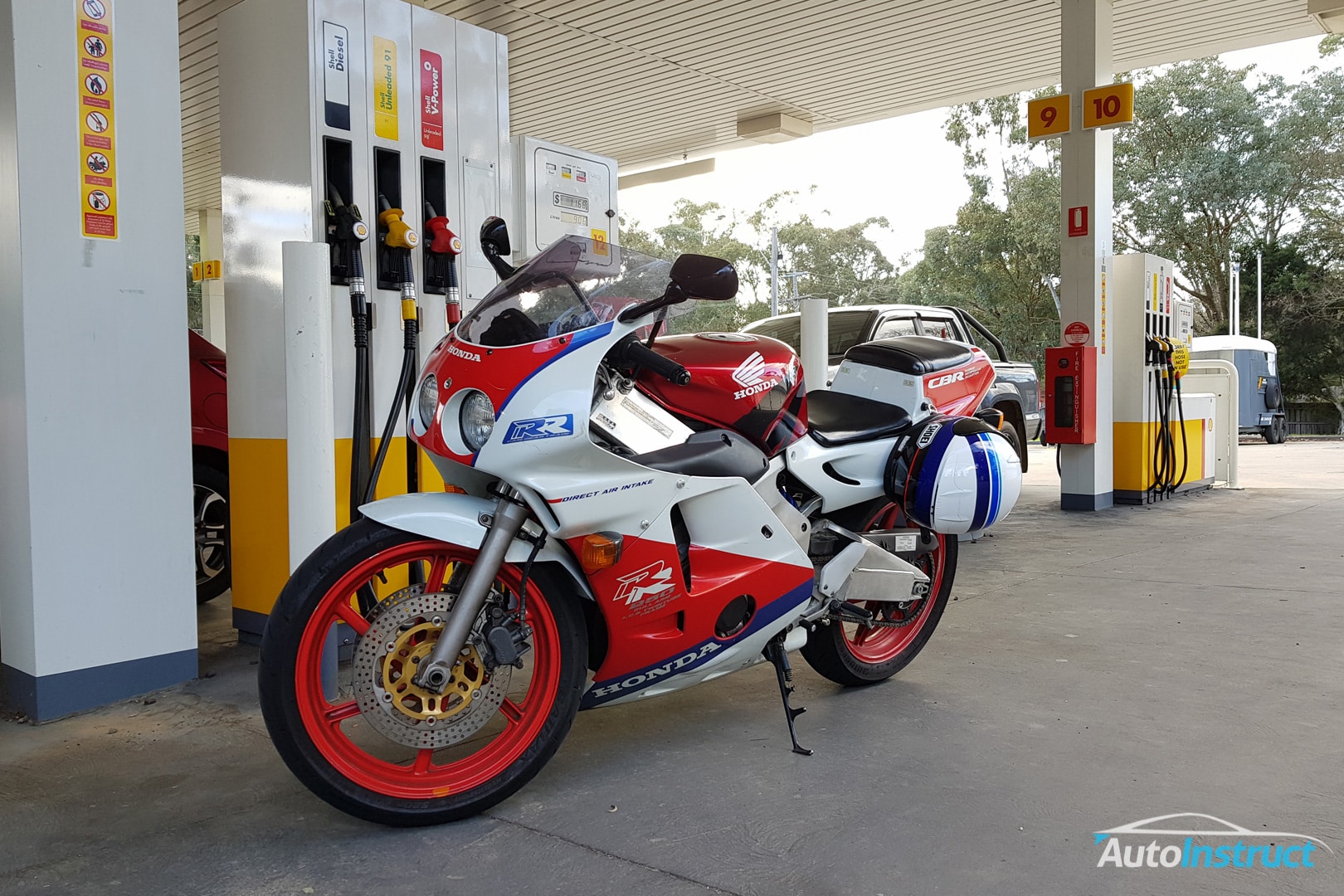 Ready for a weekend ride