SubiNats 2019 at Phillip Island
Since joining the Subaru scene in 2018, the annual SubiNats event was something I always wanted to attend, and this year in 2019 it was hosted in Victoria at the Phillip Island Grand Prix Circuit. The event runs for two days, and is hosted by the respective WRX club in each state of Australia as the event changes location yearly. It's now into the 7th year of operation, and is a great weekend for any Subaru enthusiast. Featuring Club Sprints, Show & Shine, Mega Meets, Skidpan Motorkhana, Cruises, Go Karting and more, there is truely something for everybody. You'll also find a number of major sponsors present, happy to answer all of your questions about their range of products.
Whilst we were not involved in the racing or Motorkhana events, I entered my 1998 Subaru GC8 Impreza WRX into the Show and Shine to see if we could bring home a trophy.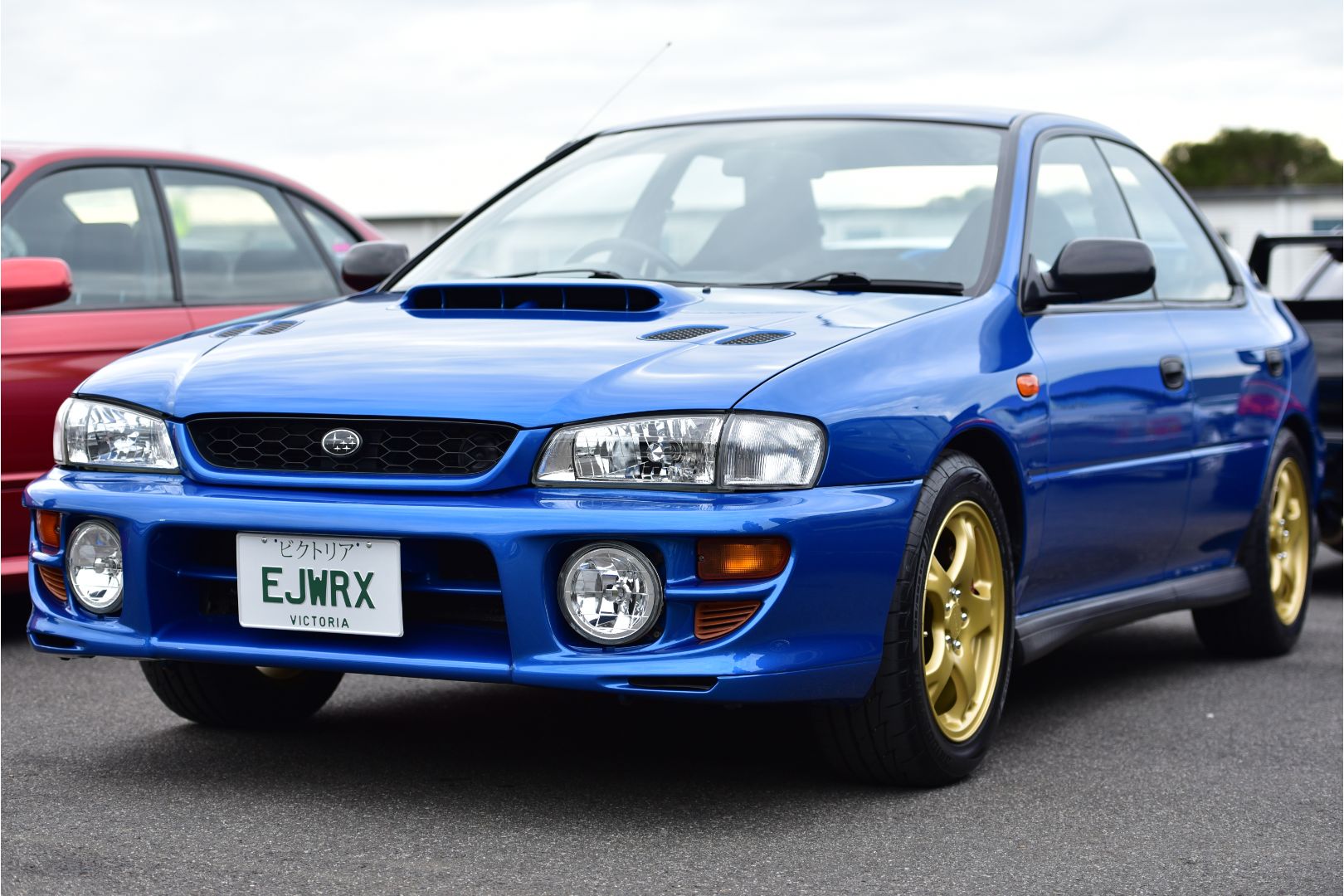 Luke's Impreza WRX at the SubiNats Show and Shine
Walking around the venue you'll find a huge array of vehicles, from classics to modern monsters, each with unique modifications, drivers, and equipment on board. Some were buried away in the pit garages, others were thankful that the rain only came late in the afternoon as they had their full setups in the open forecourt.
No matter where you stood, all day long you could hear that distinct boxer rumble. Muffled or straight piped!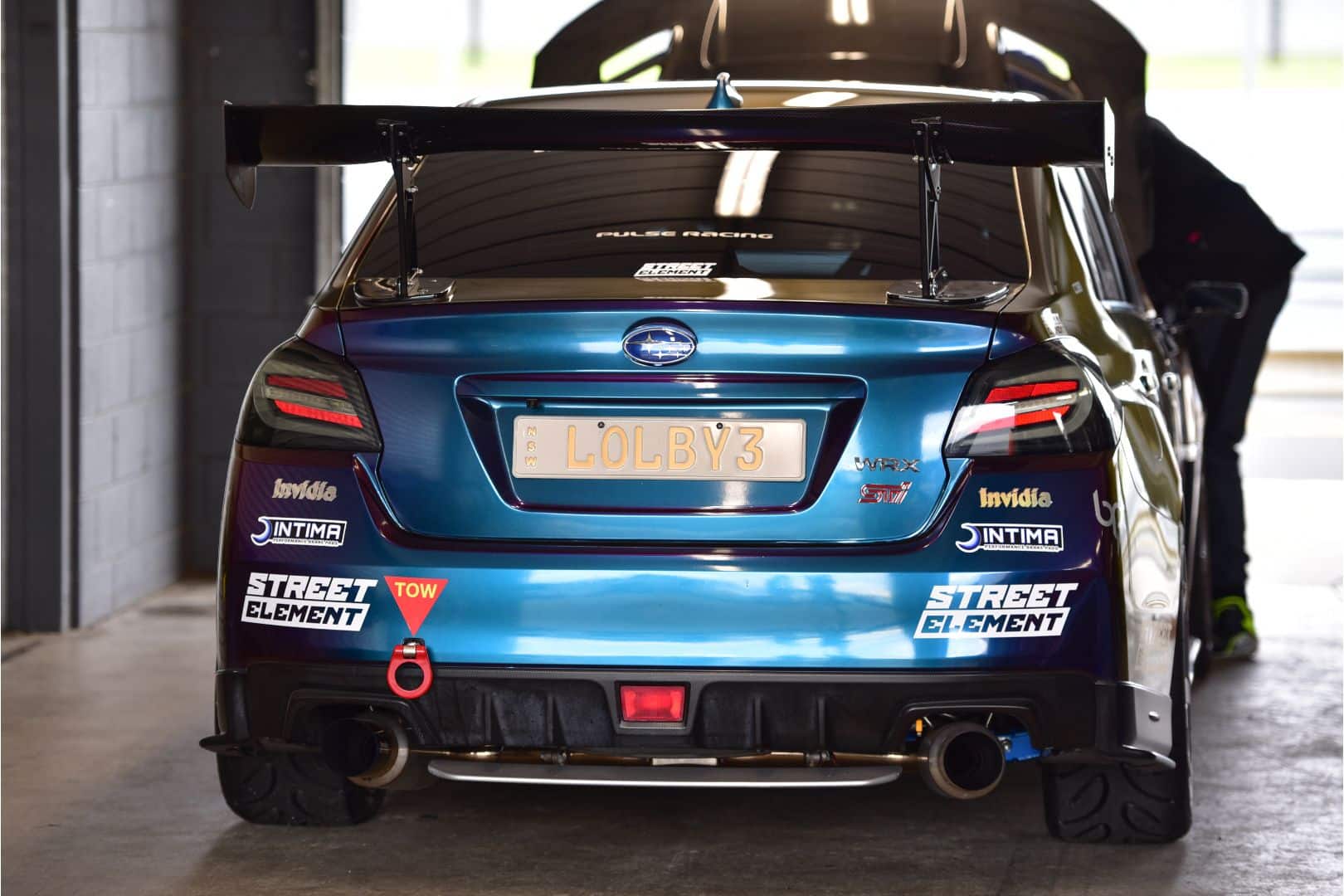 'LOLBY3' can only mean one thing...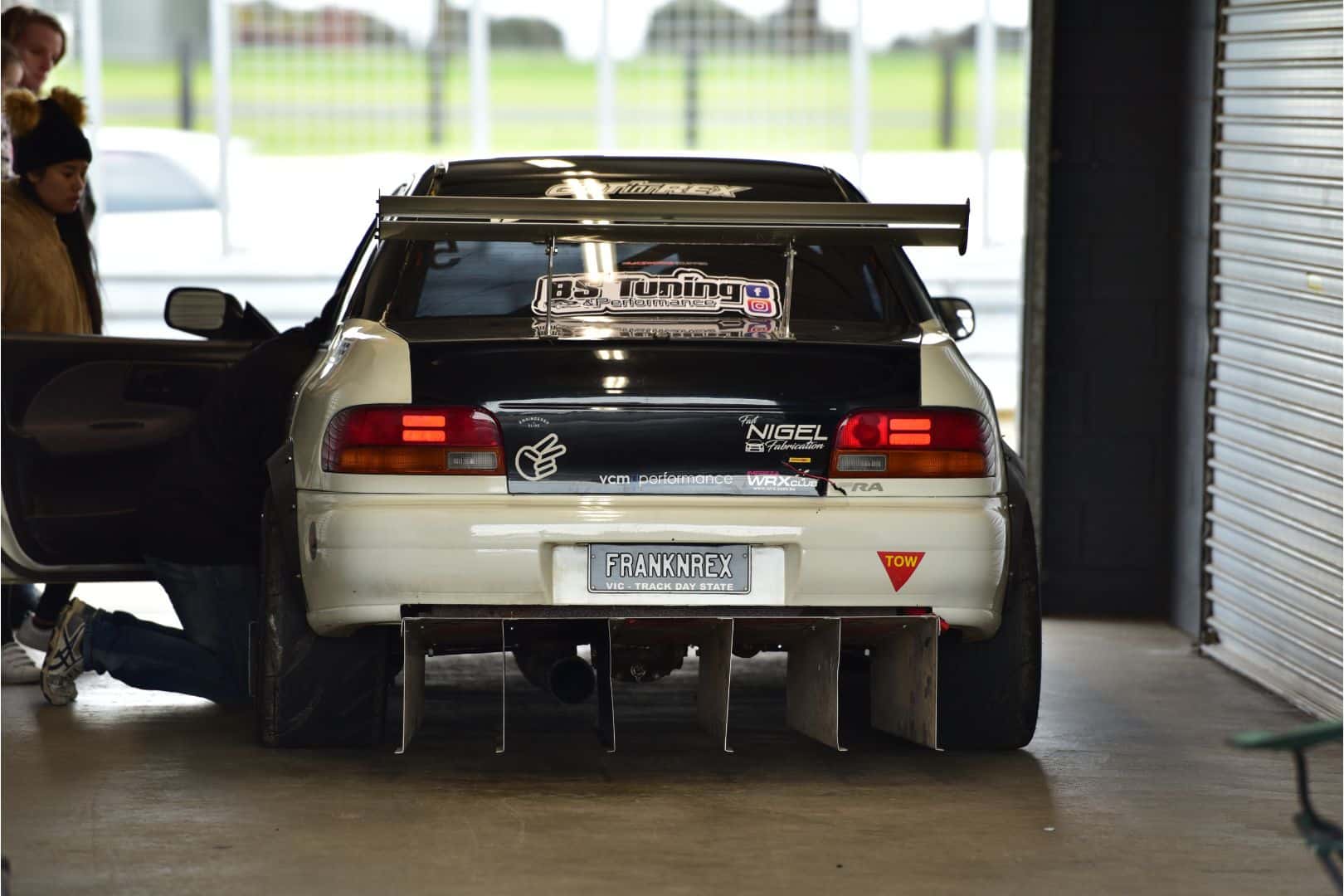 This 'FRANKNREX' had enough aero and noise to make quite a scene!
We spent some time on the observation deck watching an enormous variety of cars flying around the very fast Phillip Island Circuit, with a few surprising vehicles truely dominating their classes. Huge wings, screaming exhausts and front splitters the size of tables were to be seen and heard throughout the day.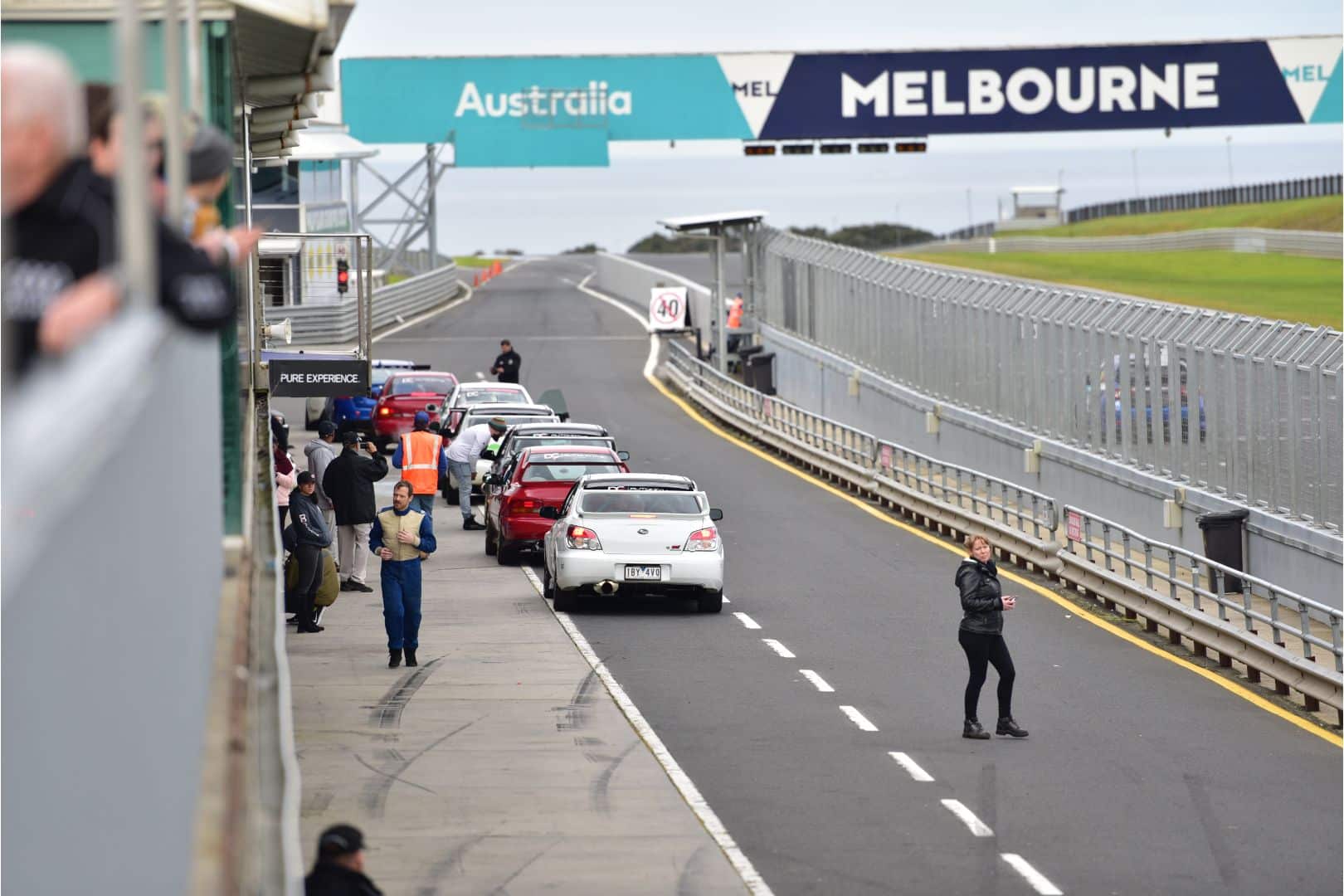 Lining up in pit lane for the next session. Time for a nervous wee?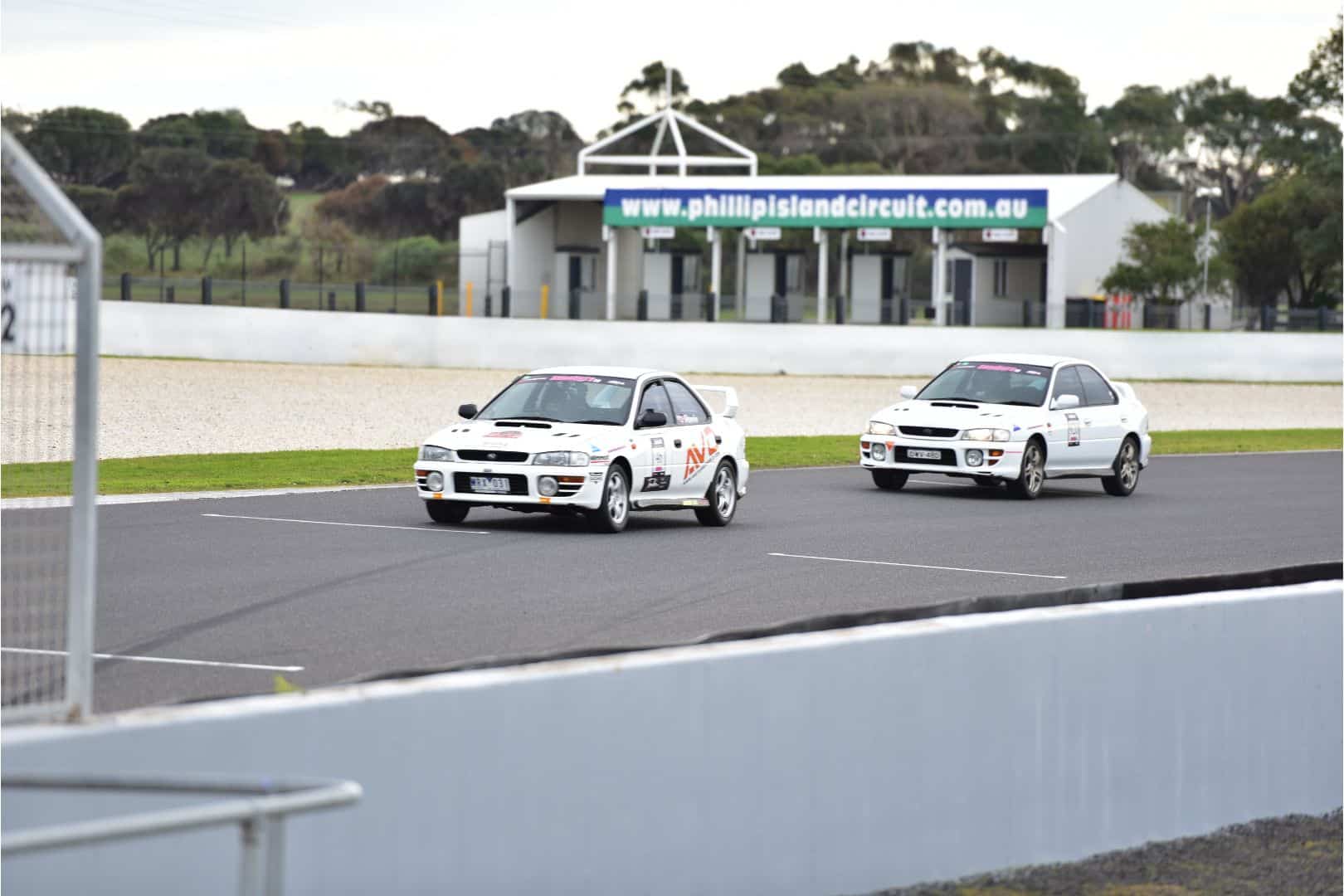 White GC8 vs White GC8 - A well matched pair
As the sky started to gloom over us, it was time for the awards at the Show and Shine. There was a number of categories, including Best Modified, Most Original, Best Overall, Best Engine Bay. We figured that my chances were in the 'Most Original' category and fortunately this came true to us, walking away with the trophy!
Overall it was a great day out, and we were able to meet some great enthusiasts and admirers which is rather heartwarming. There were plenty of detailed technical discussions about vehicles, and it's clear we're all singing the same horizontally opposed boxer song. AutoInstruct was also fortunate enough to discuss a few dealer agreements with sponsors on-site, so keep an eye out for new product ranges coming soon!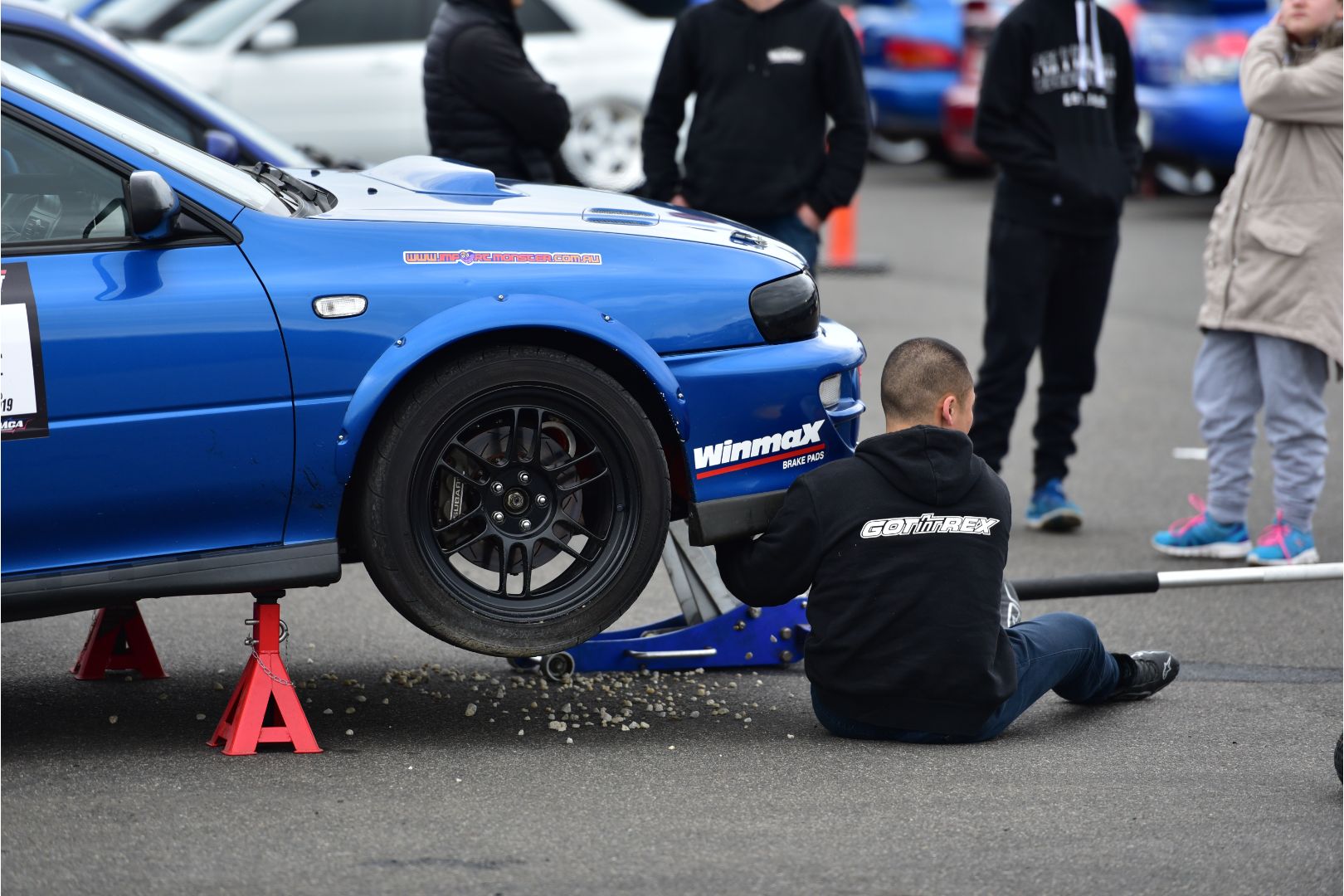 ...and if you push a little too hard you might need to clean out your aero tray (and pants)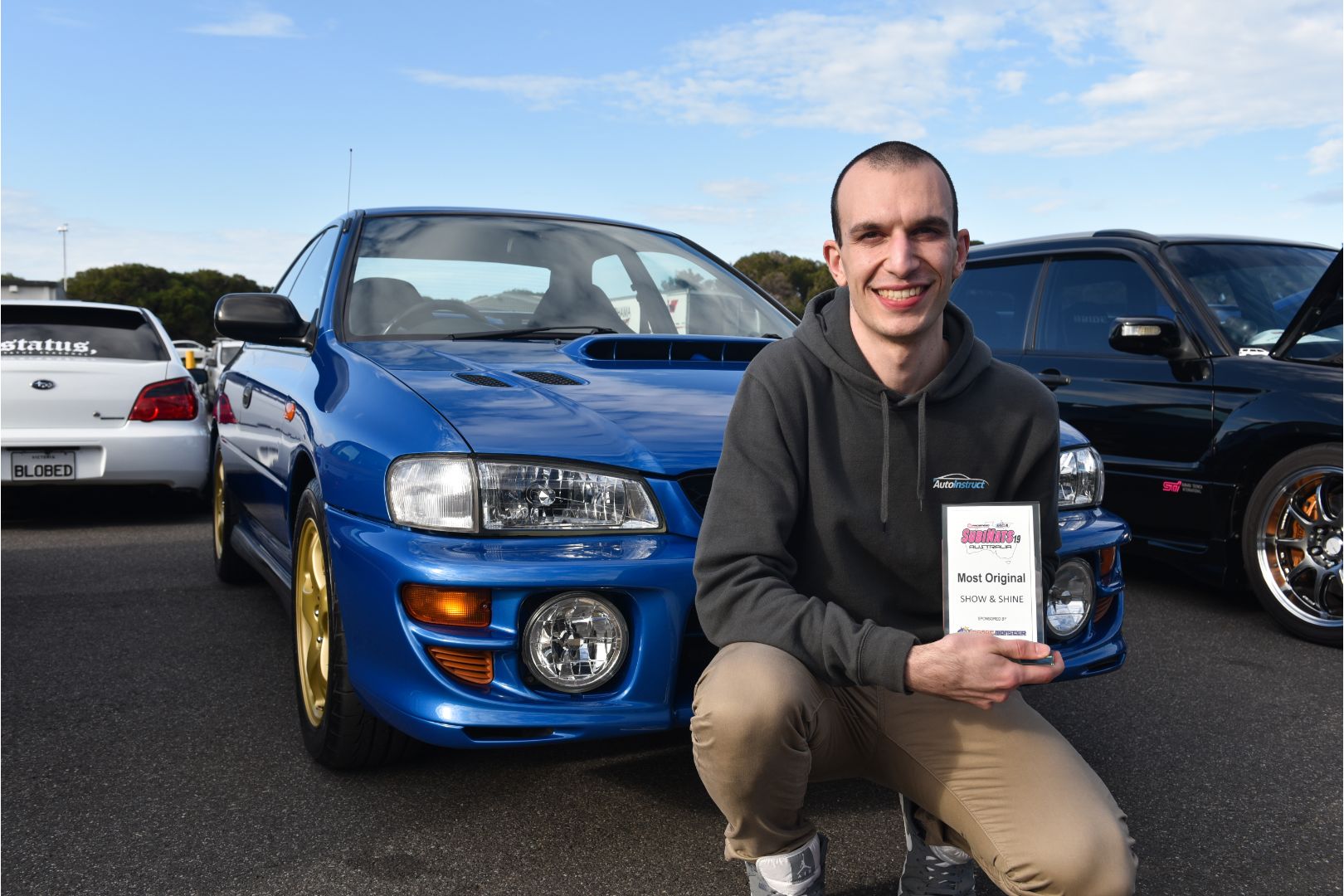 Luke and his 'Most Original' GC8 Impreza WRX