Presenting the Newest Addition to the AutoInstruct Fleet
Today is an exciting day for AutoInstruct. Not only do we venture into a new brand, but we also rewind almost twenty years, back to the era of World Rally Championships with Colin McRae leading the charge in his heavily modified bright blue Subaru Impreza WRX.
This vehicle was hugely popular amongst the general public, featuring rally inspired technology. With a powerful engine, all-wheel-drive, and enough room for the whole family, the Impreza World Rally eXperimental (WRX) was a huge success. Fast. Cheap. Easy to Steal. Yes you read that correctly – This 'feature' made the WRX a criminal's ram-raid vehicle of choice here in Australia.
Fast forward almost twenty years, and today we welcome our very own GC8 Subaru Impreza WRX into our fleet, picking up a piece of legendary history in the process.
This particular model is a 1998 MY99 Sedan, painted in the beautiful WRC Rally Blue Mica. Best of all, it's completely stock, with the exception of a headunit, keypad immobiliser and central locking. Whilst this may not seem like a big deal, finding a stock WRX is a rarity these days, with most being heavily modified or written off. It has also been kept in great condition, with only 142,000 kms travelled.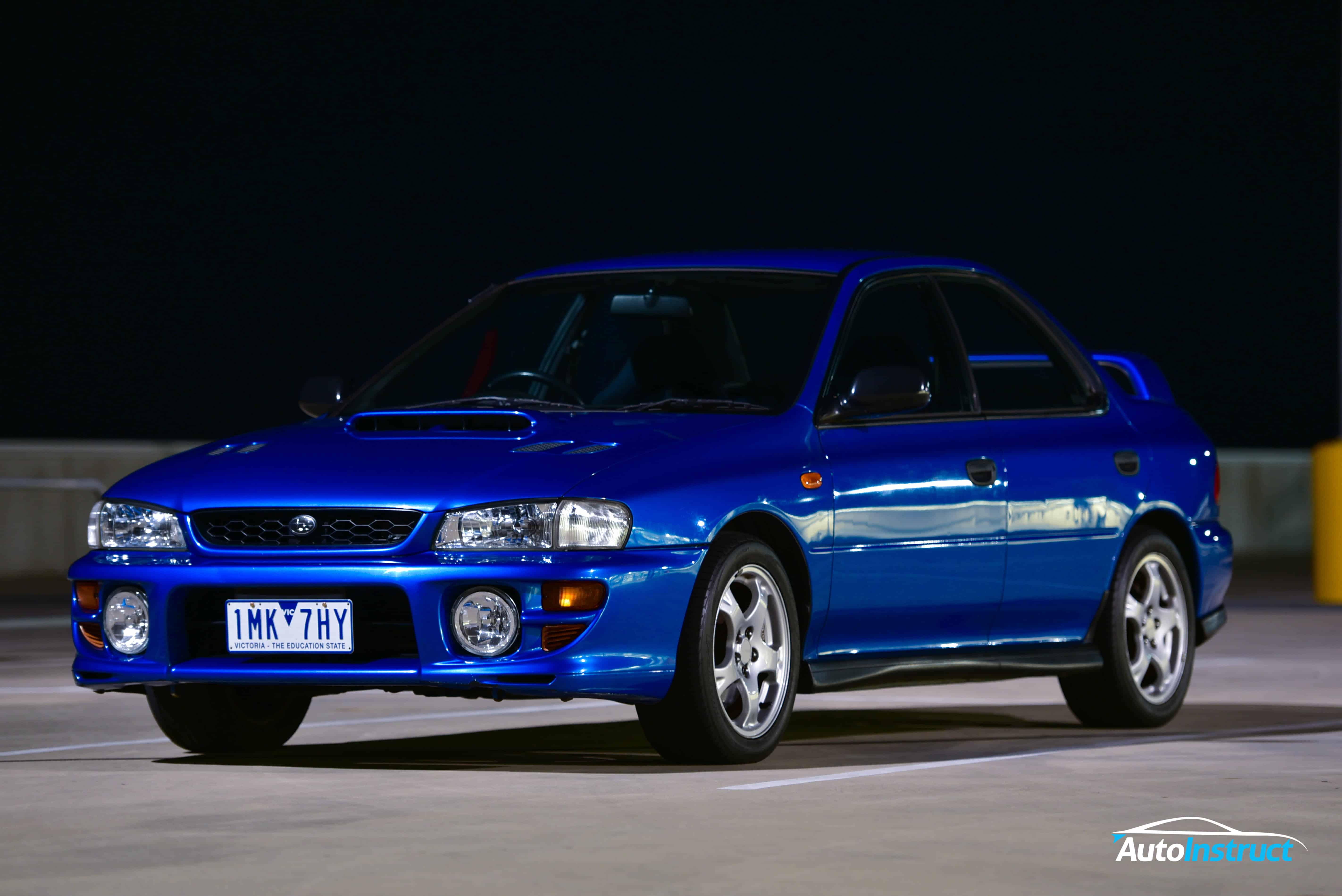 Presenting our 1998 GC8 Subaru Impreza WRX
The MY99 – MY00 model was rather special, and represented the final years of GC8 development and production. Externally we saw a revised front bumper and lights, with a sizeable rear spoiler (Borrowed off the STI) bolted to the rear.
The EJ205 engine was revised, delivering better reliability and performance, and also featured a new ECU to pull it all together. The transmission was also revamped, gaining further strength enhancements. Braking too was improved, with 4-piston fixed calipers on the front and ventilated discs all round providing welcomed stopping power.
Safety was also improved, with driver and passenger airbags fitted as standard.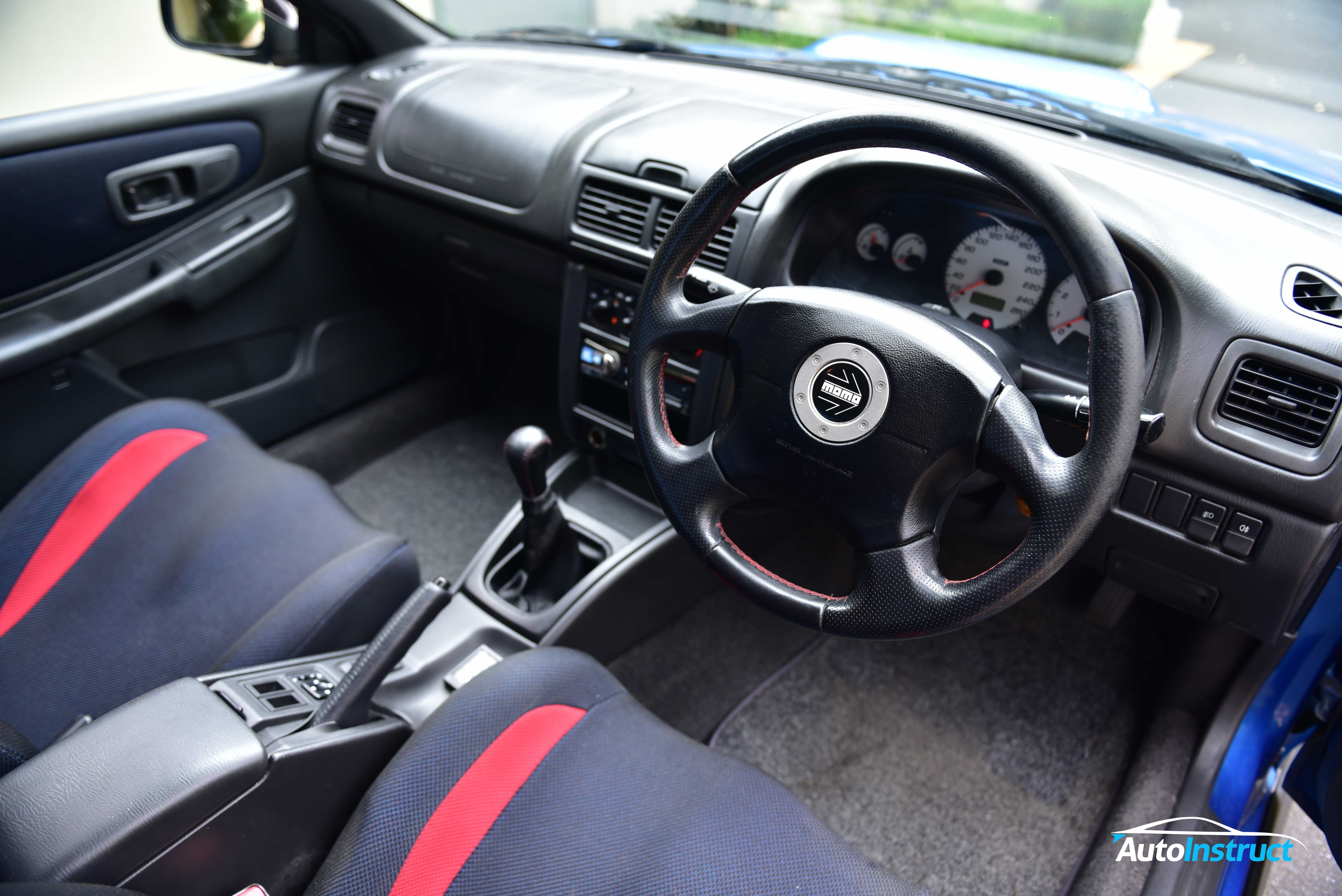 Inside our WRX
As mentioned earlier, these vehicles were targets for theft, and this became a major issue for the Police, Subaru, and insurance companies. The police ended up buying their own WRX's, purely to keep up with the criminals. Insurance premiums skyrocketed, and Subaru began fitting keypad based immobilises to vehicles in an attempt to reduce the number of vehicles stolen. These were manufactured by Brant Alarms, and rebranded as a Subaru part.
We'll come back to this keypad in a future blog post. Whilst the concept looks great, age and poor installations have given this unit a bad name, and like many other owners, we too will be removing this unit and upgrading our security in the process.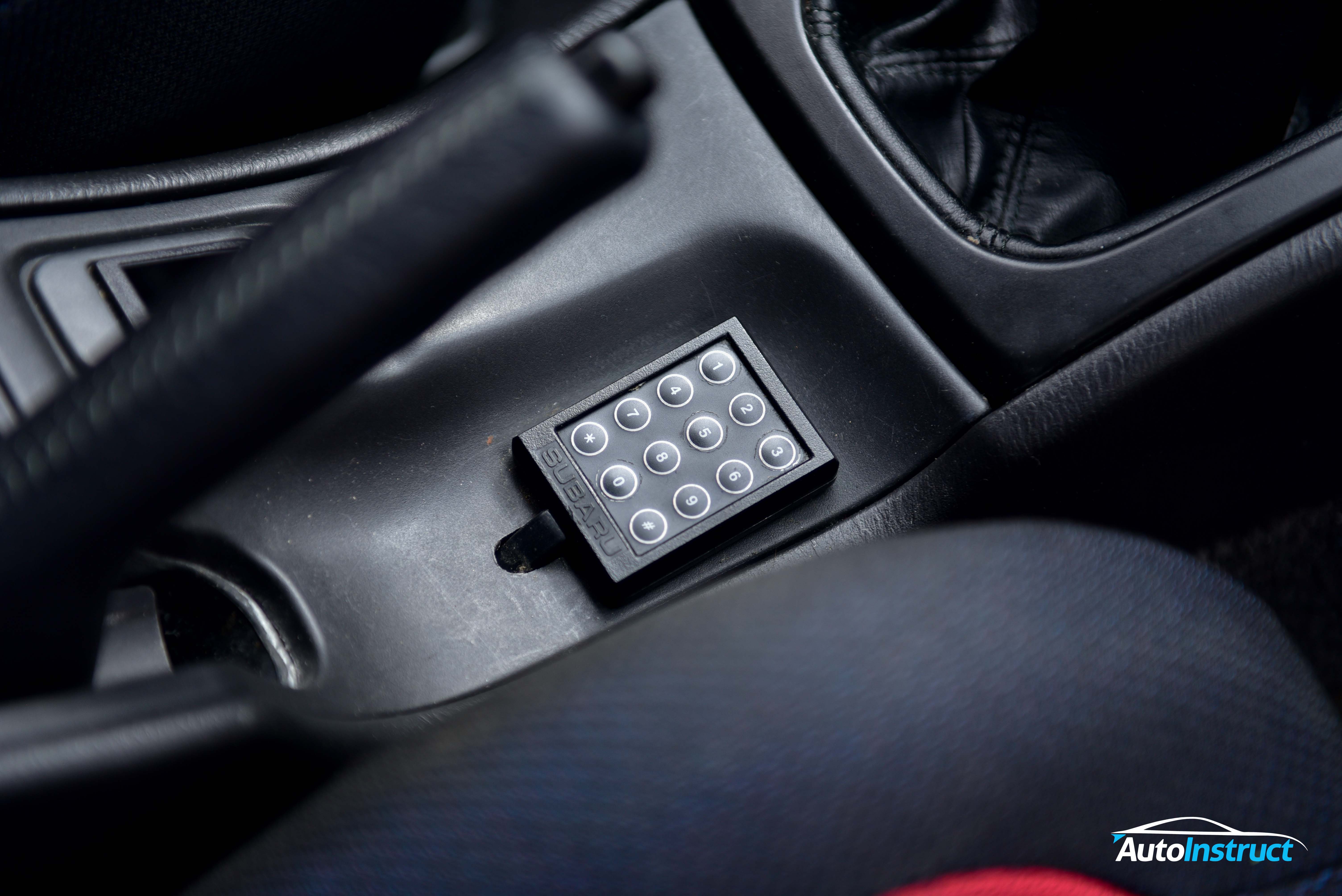 The dealer fitted Brant Keypad Immobiliser
With every vehicle of age, of course there comes some challenges. Fortunately for us at AutoInstruct, we love a challenge, and all our challenges result in new tutorials and blog posts for you to enjoy.
Based on an on-ground assessment we have certainly noticed some minor panel damage, with varying dents across the bodywork and a small scrapes on the front bumper. Inside we have the usual wear and tare on anything that is constantly handled (Gear Knob, Steering Wheel, Arms Rests, Seats). The interior too is a little grimy for our OCD cleanliness, but just wait until you see our upcoming blog post on cleaning! You'll be pleasantly disgusted!
Engine wise the vehicle seems to be rock solid, with a full service history to match. Something we really love to see. Overall the vehicle has been presented very well for its age, and we look forward to restoring it to showroom condition. That brings us to the final paragraph – What's next for the WRX?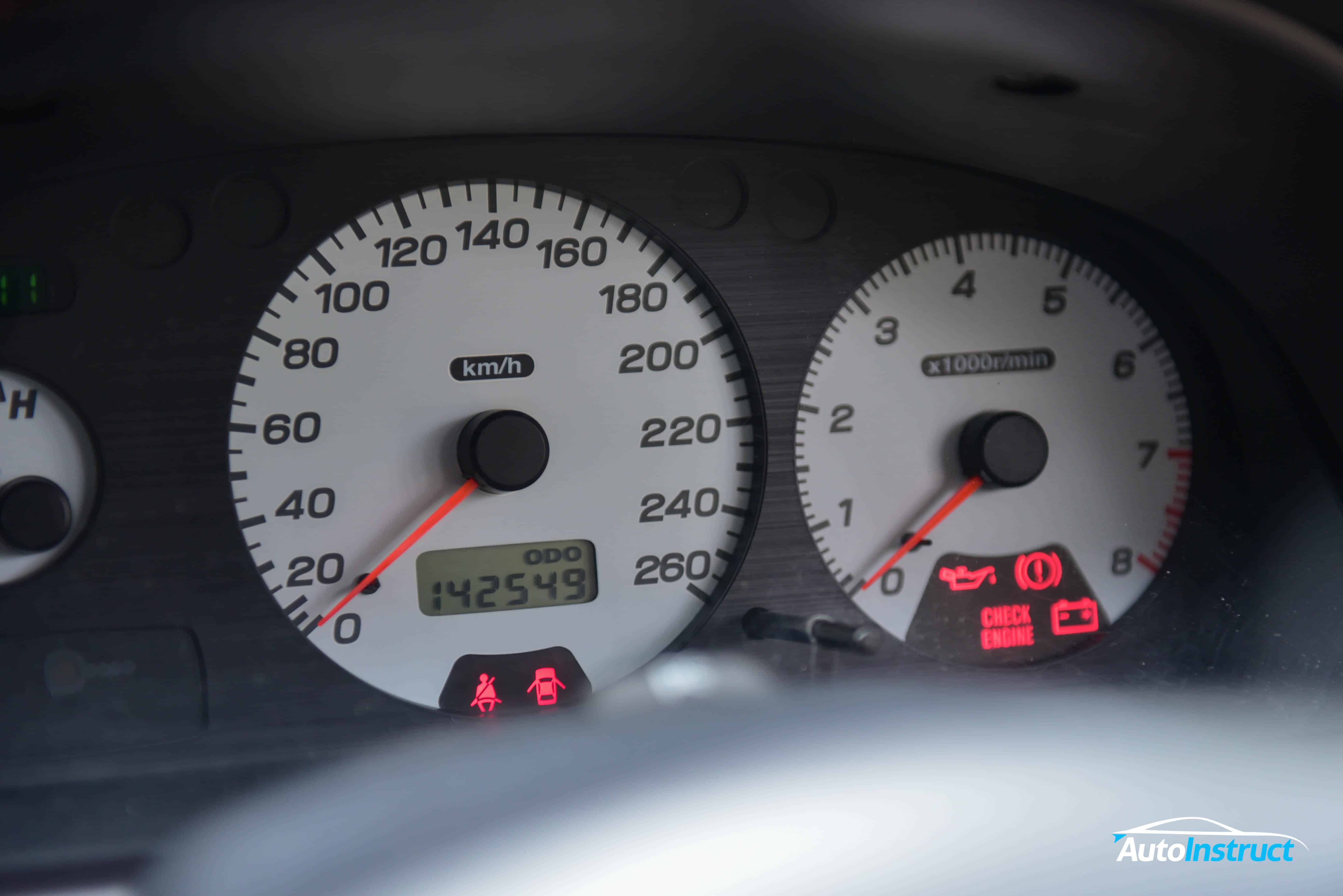 Only 142,000 Kilometres Travelled.
Over the coming months you can follow the progress of our WRX through the AutoInstruct blog, as we find new things to fix, replace, modify and share. We are really excited to keep this vehicle looking visually standard, preserving its original styling and characteristics. The vehicle is simply too good to be ruined.
WRX Roadmap:
Bye Bye Brant
The Deep Clean
Rattle, Rattle, Rattle
The MY99 MAF Sensor
Let's Talk Fluids
Theft Prevention
Go Fast. Stop Faster.
Body Restoration
To Be Continued…