2021 Volkswagen Golf MK8 Power Units
An image has leaked online of potential power figures for the new MK8 performance models. We can see that the new Golf R could have a decent power bump from 213kW (MK7.5) to 245kW (although Australian models may see a slight detune). The GTI seems to get 2 versions, the standard with 180kW (unchanged from the previous years) and the TCR variant punching out another 41kW giving it 221kW to the front wheels, which is just shy of Honda's Civic Type R which produces 228kW. There are also some specifications on power outputs from the GTD and GTE vehicles.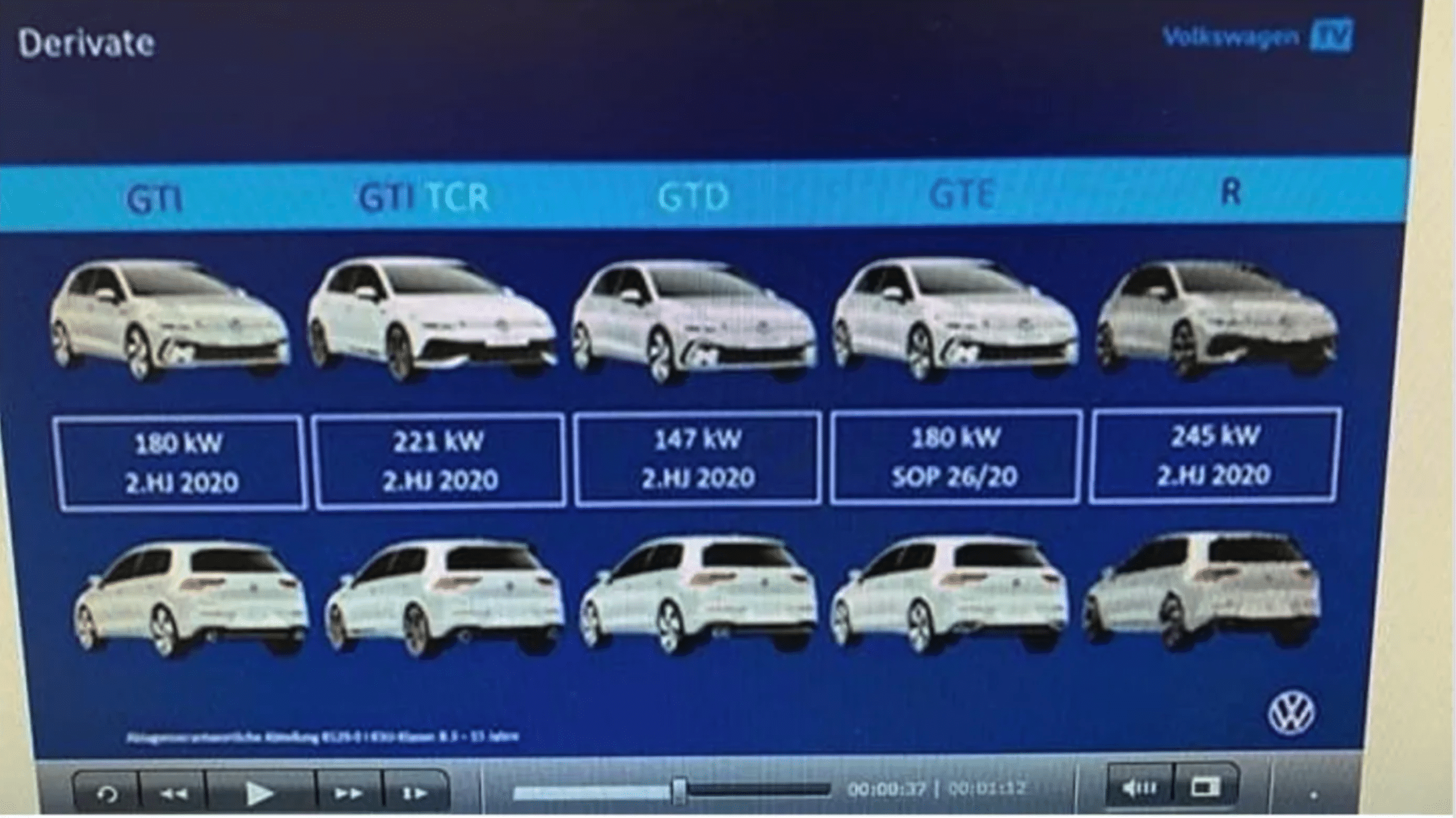 Power units figures for the upcoming MK8 Golf performance range
Thes are only rumours at this point but we will know more in March when the GIT is planned to be unveiled at the Geneva Motor Show. Current GTI and R models account for up to 25 per cent of total Golf sales in Australia which is a decent chunk. The MK8 Golf range is set to launch in Australia by the end of the year with hopes that the GTI will feature along with the standard models.
What are your thoughts on the new power figures?