034Motorsport P34 Cold Air Intake – Audi B9 A4 / A5 2.0 TFSI
034Motorsport P34 Cold Air Intake – Audi B9 A4 / A5 2.0 TFSI
034Motorsport is pleased to introduce the P34 Cold Air Intake System for B9 Audi A4/Allroad & A5!
SKU
034-108-1012
Category
Volkswagen / Audi / Skoda
Tags
034, 034-108-1012, 034motorsport, a4, a5, Air, allroad, audi, b9, cold, intake, motorsport, p34, turbo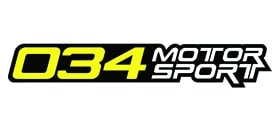 034Motorsport P34 Cold Air Intake – Audi B9 A4 / A5 2.0 TFSI
034Motorsport is pleased to introduce the P34 Cold Air Intake System for B9 Audi A4/Allroad & A5!
Significant effort went into developing this comprehensive performance intake solution for the longitudinal EA888 2.0T Gen 3 engine found in the latest generation Audi A4/Allroad & A5. Subsequently, the P34 Cold Air Intake System offers discerning enthusiasts measurable increases in horsepower and torque, sporty induction and turbocharger sounds, and a beautiful airbox design.
Throughout the development process, multiple designs were modelled, prototyped, and tested – all to ensure that the P34 Cold Air Intake System delivers measurable performance benefits and superb fitment. The result is a partially-enclosed air-box which uses the factory fresh air inlet duct and heat shield, while housing a massive 5″ inlet conical air filter, and a CNC-machined billet aluminium velocity stack feeding a reinforced silicone turbo inlet pipe.
Features
Developed In-House by 034Motorsport's Engineering Team
Dyno-Proven Horsepower & Torque Gains
Increased Airflow to Turbocharger Inlet
Enhanced Engine & Induction Sounds
Improved Throttle Response
Superb Fit & Finish to Match Factory Engine Bay
Stealthy OEM+ Design Utilises Factory Inlet & Heat Shield
Massive 5″ Inlet Conical Air Filter
CNC-Machined Billet Aluminium Velocity Stack
Large-Diameter CFD-Optimised Turbo Inlet Hose
Securely Installs Using Factory Mounting Grommets
Simple, Straightforward Installation Instructions
Dyno-Proven Performance Gains
The P34 Cold Air Intake System for B9 Audi A4/Allroad & A5 was engineered with performance in mind, and is a free-flowing replacement for the factory airbox and turbocharger inlet hose. As the fruition of this design approach, the P34 Cold Air Intake System yields a measurable reduction in pressure drop at the turbo inlet compared to the factory airbox, with a corresponding increase in horsepower and torque throughout the powerband.
Peak Horsepower and Torque
Stock Intake: 253 Horsepower / 270 Foot-Pounds of Torque
P34 Intake: 262 Horsepower / 274 Foot-Pounds of Torque
Vehicle Fitment
This vehicle fitment list has been provided as a guideline only. Please check the product description for exact vehicle compatibility.
| Make | Model | Generation |
| --- | --- | --- |
| Make | Model | Generation |
| Audi | A4 | B9 |
| Audi | A5 | B9 |