034Motorsport R460 Hybrid Turbo System – Audi 8V S3 / MK7 Golf R
034Motorsport R460 Hybrid Turbo System – Audi 8V S3 / MK7 Golf R
034Motorsport is pleased to introduce the R460 Hybrid Turbocharger System for the 8V Audi S3, 8S Audi TTS, and MkVII Volkswagen Golf R!
SKU
034-145-1017
Category
Volkswagen / Audi / Skoda
Tags
audi, av, charger, drivetrain, ea888, golf mk7, hybrid, mk7, motorsport, quattro, r, r460, rear, s3, turbo, volkswagen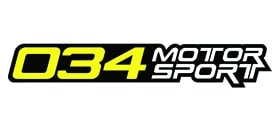 034Motorsport R460 Hybrid Turbo System – Audi 8V S3 / MK7 Golf R
034Motorsport is pleased to introduce the R460 Hybrid Turbocharger System for the 8V Audi S3, 8S Audi TTS, and MkVII Volkswagen Golf R! Consisting of an OEM+ Hybrid Turbocharger and 034Motorsport Performance Software, R460 is the elegant, reliable solution for breathtaking performance on the street or track.
Designed as a turn-key solution for discerning enthusiasts, R460 safely delivers more power and quicker acceleration, without sacrificing response or reliability. Providing significant increases in horsepower and torque past 4,500 RPM, the R460 Hybrid Turbocharger System shines on track where the factory turbocharger can't keep up. With a focus on retaining quick spool and excellent transient response, R460 offers a broad, usable powerband – instead of introducing lag in pursuit of large peak power figures.
Peak Horsepower & Torque
91 Octane – 425 Horsepower / 390 Foot-Pounds of Torque
104 Octane – 435 Horsepower / 420 Foot-Pounds of Torque
THE TURBOCHARGER
At the centre of 034Motorsport's R460 Hybrid Turbocharger System is the LOBA LO462-EA888 Turbocharger, providing more airflow and boost than the factory IS38 turbo is capable of – without the lag associated with "big turbo" kits. Through the use of this Hybrid Turbocharger, R460 offers a true OEM+ driving experience, with lightning-fast turbo spool and superb transient response.
Made in Germany and based on the factory IHI unit, the LOBA LO462-EA888 Turbocharger features a state-of-the-art billet compressor wheel to allow for higher flow and more power. The backplate, compressor housing, and turbine housing have all been machined for optimal airflow and increased performance. In addition, the LO462-EA888 turbocharger is precision-balanced to ensure reliability.
THE SOFTWARE
034Motorsport's proprietary ECU calibrations ensure that the R460 Hybrid Turbocharger System delivers consistent, reliable power even under grueling track conditions. Through optimisation of the factory ECU's boost, fueling, and timing maps, R460 Performance Software brings out the potential of the LO462-EA888 Turbocharger. Peak boost ranges from 24-26 PSI (octane dependent) and tapers to 22 PSI by the new 7,200 RPM redline to keep the turbo running at its optimum efficiency. This precise, track-oriented boost mapping provides rock-solid performance lap after lap.
Going beyond power enhancements, 034Motorsport's calibrator also made improvements to the throttle mapping to improve part throttle precision and control. The end result is a tune that drives even smoother than the factory calibration, with power delivery that is consistent and manageable on the street and track alike.
BOLT-ON PERFORMANCE
The R460 Hybrid Turbocharger System installs as a complete, bolt-on replacement for the factory components, without requiring any modifications to the engine internals or fueling system. R460 was designed and thoroughly tested to be safe for factory engine internals, making it a true drop-in solution for enthusiasts looking for more power than the stock IS38 turbocharger can deliver.
Turbo Features
LOBA LO462-EA888 Turbocharger
LOBA CNC-Machined Billet Compressor Wheel
5-Axis CNC Re-Profiled Compressor Housing & Backplate
LOBA 5-Axis CNC-Machined Billet Aluminum Compressor Inlet
Clipped Turbine Wheel
Hand-Finished Turbine Housing
High-Precision Balancing
Made in Germany
Software Features
Developed In-House on the Street, Track, and 034Motorsport's Chassis Dyno
Optimised Boost, Timing, and Fueling Maps for Increased Horsepower & Torque
Available with 91 Octane, 93 Octane, and 104 Octane Maps
Increased Rev Limiter to 7,200 RPM
Speed Limiter (Governor) Removed
Improved Throttle Response & Power Delivery
Refined Throttle Mapping for Part Throttle Driveability
Remapped Cooling System Targets Optimised for Performance Driving
Consistent, Repeatable On-Track Performance
Includes
LO462-EA888 Turbocharger
5-Axis CNC-Machined Billet Aluminum
Compressor Inlet
034Motorsport R460 Performance Software
BERU Z345 Spark Plugs (Set of 4)
Factory Turbocharger Inlet Gasket
Factory Turbocharger Outlet V-Band Gasket
Factory Oil Outlet Tube O-Ring
Factory Oil Line Sealing O-Ring
Factory Coolant Feed Line O-Ring (Set of 2)
Factory Locking Nuts (Set of 4)
Supporting Requirements:
Upgraded Downpipe
Upgraded Intercooler
Upgraded Air Intake
Upgraded Clutch or DSG Tune
Vehicle Fitment
This vehicle fitment list has been provided as a guideline only. Please check the product description for exact vehicle compatibility.
| Make | Model | Generation |
| --- | --- | --- |
| Make | Model | Generation |
| Audi | S3 | 8V |
| Skoda | Superb | MK3 |
| Volkswagen | Golf | MK7 |