034Motorsport Billet Oil Catch Can Kit – 8V Audi S3 & MK7 Volkswagen Golf R
034Motorsport Billet Oil Catch Can Kit – 8V Audi S3 & MK7 Volkswagen Golf R
034Motorsport is pleased to introduce the Billet Catch Can Kit for 8V Audi S3 & MkVII Volkswagen Golf R!
SKU
034-101-1008
Category
Volkswagen / Audi / Skoda
Tags
034, 034motorsport, 8v, audi, billet, can, catch, catchcan, golf, kit, mk7, motorsport, r, s3, volkswagen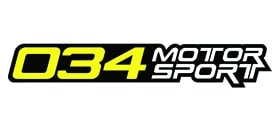 034Motorsport Billet Oil Catch Can Kit – 8V Audi S3 & MK7 Volkswagen Golf R
034Motorsport is pleased to introduce the Billet Catch Can Kit for 8V Audi S3 & MkVII Volkswagen Golf R!
034Motorsport's engineers invested significant effort developing and testing to create the most comprehensive and effective catch can kit on the market for the 2.0T EA888 Gen 3 motor. The 034Motorsport Billet Aluminum Catch Can Kit for 8V Audi S3 and MkVII Volkswagen Golf R features a completely revised high-capacity design to provide optimal crankcase ventilation while keeping oil and water vapor out of the intake track. Furthermore, this catch can prevents oil ingestion during hard driving and heavy cornering loads seen on track. This kit is designed to prevent oil from depositing in the intake manifold and intake valves, resulting in drastically reduced carbon buildup and extended life from the motor.
Features
Prevents Crankcase Oil Deposits in Intake Manifold and on Intake Valves
Reduces Carbon Buildup
Ensures Proper Crankcase Ventilation
Eliminates Potential Boost Leak at PCV Assembly
Integrated Dipstick for Easy Level Checks
Retains Factory Engine Cover
Simple Bolt-In Installation
What's Included
CNC-Machined Billet Aluminum 034Motorsport Valve Cover Breather Fittings (Black Anodized)
034Motorsport Modular Catch Can Assembly (Black Anodized)
-10 AN Catch Can Inlet/Outlet Hoses
Windshield Washer Filler Relocation
No-Drill Mounting Bracket
Installation Hardware
Installation Instructions
Note: Vehicles running catch cans in below freezing temperatures are advised to remove the catch can during winter months to avoid freeze-up issues. Race cars that need to run catch cans in freezing conditions should take extra steps to prevent freeze-up such as an electric heater or cleaning out the system regularly. Take care when routing the lines and avoid drooping, as that can allow oil/water to collect and freeze.
Manufacturer Specified Fitment
2015 – Present Audi S3 (8V – MQB)
2015 – Present Volkswagen Golf R (MkVII – MQB)
Vehicle Fitment
This vehicle fitment list has been provided as a guideline only. Please check the product description for exact vehicle compatibility.
| Make | Model | Generation |
| --- | --- | --- |
| Make | Model | Generation |
| Audi | S3 | 8V |
| Volkswagen | Golf | MK7 |