034Motorsport Dynamic+ Lowering Springs – Audi Q5/SQ5 B8/B8.5
034Motorsport Dynamic+ Lowering Springs – Audi Q5/SQ5 B8/B8.5
Dynamic+ Lowering Springs for the B8/B8.5 Audi Q5/SQ5 are the perfect solution for those looking to lower their vehicle and improve handling dynamics while retaining excellent ride quality.
SKU
034-404-1009
Category
Volkswagen / Audi / Skoda
Tags
034, 034-404-1009, 034motorsport, audi, b8, b8.5, density, dynamic, facelift, golf, lowering, motorsport, q5, quattro, rear, Spring, sq5, ttrs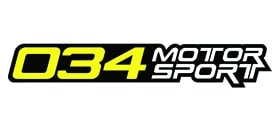 034Motorsport Dynamic+ Lowering Springs – Audi Q5/SQ5 B8/8.5
Dynamic+ Lowering Springs were engineered and tested in-house at 034Motorsport to deliver superb ride quality and optimal handling performance. Designed as a true no-compromise solution, Dynamic+ Lowering Springs provide an aggressive yet functional stance, and reward drivers with precise vehicle control and OEM+ comfort levels.
Dynamic+ Lowering Springs were thoroughly evaluated on the street and track on 034Motorsport's B8 Q5, and B8.5 SQ5 Development Vehicles, and by independent Audi enthusiasts before release. The selected spring rates, unique dual-rate spring design, and ride height are the culmination of months testing – thousands of miles of commuting and aggressive back road driving – resulting in a lowering kit that is perfectly matched to the factory dampers.
Our goal is never to offer the maximum lowering at the expense of damper control and performance, or a dumped stance that causes the car to scrape or bottom out. At the heart of the 034Motorsport engineering philosophy is a rule of always optimizing a product across a broad range of product variables to offer the best performance.
Each set of Dynamic+ Lowering Springs are manufactured in the USA at an ISO 9001 certified facility and tested to 034Motorsport's exacting specifications to ensure they deliver unmatched levels of handling performance. These springs are the ideal suspension solution for the discerning Audi Q5/SQ5 owner who desires to lower their vehicle and enhance their driving experience.
FEATURES:
Improved Handling Performance & Chassis Dynamics
Reduced Body Roll & Understeer
Superb Comfort & Ride Quality
Optimized lowering to provide sufficient ground clearance and damper performance
Slight positive rake to accommodate loads
Made to a tolerance of +/- 5% (industry standard is +/- 10%)
Lightweight, High-Strength Construction
Compatible with Audi Adaptive Suspension
Shot Peened & Powdercoated
Made in USA at ISO 9001 Certified Facility
RIDE HEIGHT:
Provides between 2.5″ and 3.5″ of lowering**

Front: 60mm-80mm Lower
Rear: 60mm-80mm Lower
** Exact amounts can vary from car to car based on Q5 or SQ5, also wheels, offsets, spacers, as well as rolling diameter and widths of different tire sizes and brands all influence how much the springs lower as well as visually how the lowering will look. While exact lowering distances can vary, the percentage of the drop is consistent with the natural variability in all suspension spring designs. Due to the extreme amount of drop in these springs those differences become amplified. We can guarantee the performance, handling and ride quality of all springs, as well as that the kit will give the car a positive rake meaning the front of the car is slightly lower than the back which looks best and also allows the rear suspension to accommodate heavy loads and sit level.
EFFECTIVE SPRING RATES:
Stock:
Front: 382 lbs/in (Linear)
Rear: 213 lbs/in (Linear)
034Motorsport:
Front: ~10% increase – 275/431 lbs/in (dual rate)
Rear: ~15% increase – 174/248 lbs/in (dual rate)
Vehicle Fitment
This vehicle fitment list has been provided as a guideline only. Please check the product description for exact vehicle compatibility.
| Make | Model | Generation |
| --- | --- | --- |
| Make | Model | Generation |
| Audi | SQ5 | |