034Motorsport Stainless Steel Braided Brake Line Kit – Audi 8V RS3 (Facelift) / 8S TTRS
034Motorsport is proud to offer Stainless Steel Braided Brake Line Kits to suit the Audi 8V RS3 (Facelift) and 8S TTRS
SKU
034-303-0018
Category
Volkswagen / Audi / Skoda
Tags
034, 034motorsport, 8s, 8v, audi, brake, lines, motorsport, r, rs3, stainless, steel, ttrs, volkswagen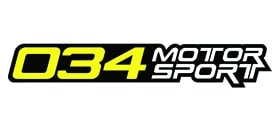 034Motorsport Stainless Steel Braided Brake Line Kit – Audi 8V RS3 Facelift / 8S TTRS
Replace your stock rubber brake hoses with these performance-minded stainless steel braided lines from 034Motorsport! Unlike the stock rubber hose, this stainless steel braided hose will not bulge or expand with brake pressure, resulting in improved pedal feel, and more consistent braking performance.
This 034Motorsport brake line kit features stainless steel braided brake hose, application-specific fittings, and protective black PVC covering. All lines are DOT certified.
Features
Replaces Front & Rear Brake Hoses
Stainless Steel Braided Hose
Application-Specific Fittings & Lengths
DOT Approved
Simple Installation
Manufacturer Specified Fitment
2018+ Audi TT RS (8S)
2017+ Audi RS3 (8V.5)
Vehicle Fitment
This vehicle fitment list has been provided as a guideline only. Please check the product description for exact vehicle compatibility.
| Make | Model | Generation |
| --- | --- | --- |
| Make | Model | Generation |
| Audi | RS3 | 8V |
| Audi | TTRS | 8S |