034Motorsport Strut Mount Bearing – VW MK5 / MK6, 8J & 8P Audi
The 034Motorsport Strut Mount Bearing is a replacement for the factory strut mount bearing which become rough and noisy over time.
SKU
034-601-2000
Category
Volkswagen / Audi / Skoda
Tags
034, 034motorsport, 4motion, a3, Air, audi, bearing, density, ea888, feel, fuse, intake, motorsport, mount, r, rear, steering, street, strut, suspension, tt, volkswagen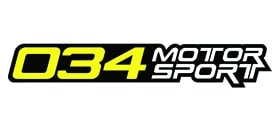 Make the most out of your new strut mounts and replace the upper strut bearing while you're in there.  These front bearings see a lot of load from the suspension, and can wear and become noisy over time.  This simple replacement will make for improved ride quality when refreshing your front suspension.
Replaces:
Price PER mount, one car will need 2.
Need Strut Mounts? Click here!
Vehicle Fitment
This vehicle fitment list has been provided as a guideline only. Please check the product description for exact vehicle compatibility.
| Make | Model | Generation |
| --- | --- | --- |
| Make | Model | Generation |
| Audi | A3 | 8P |
| Volkswagen | Golf | MK5 |
| Volkswagen | Golf | MK5 |
| Volkswagen | Golf | MK5 |
| Volkswagen | Golf | MK6 |
| Volkswagen | Golf | MK6 |
| Volkswagen | Golf | MK6 |