034Motorsport Strut Mount, Front, Density Line, Audi B8 A4/S4/A5/S5/RS5/Q5 – 034-601-1003-TD
034Motorsport Strut Mount, Front, Density Line, Audi B8 A4/S4/A5/S5/RS5/Q5 – 034-601-1003-TD
Are you tired of stock strut mounts collapsing and deflecting? 034Motorsport's new Density Line Strut Mounts are the perfect solution for you!
Manufactured from 85 durometer rubber, and approximately twice as stiff as stock, Track Density Strut Mounts drastically reduce deflection in the suspension, while resisting collapse. These parts are a direct, drop-in upgrade for your B8 Audi A4/S4/RS4, A5/S5/RS5, or Q5/SQ5.
SKU
034-601-1003-TD
Category
Volkswagen / Audi / Skoda
Tags
034, 034-601-1003, 034-601-1003-td, 034motorsport, 4motion, a4, a5, Air, audi, b8, b8.5, density, front, intake, line, motorsport, mount, rs5, s4, s5, sq5, steering, street, strut, suspension, tt, volkswagen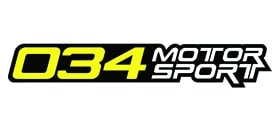 We are VERY excited to be announcing the release of our 034Motorsport Track Density strut mounts for B8 Audi models!
034Motorsport Density Line mounts are built by an OE supplier to 034Motorsport specifications. This allows us to offer a performance-oriented strut mount that is priced comparably to the stock replacement part.
Track Density: These strut mounts are manufactured using 85 durometer rubber, which is approximately 100% stiffer than stock. The increased firmness results in excellent upper strut location with minimal deflection or movement. Perfect for aggressive street or track use, and a must for lowered vehicles with higher than stock spring rates.
What's Included:
034Motorsport High Durometer (85) Rubber Outer Shell with Inner Puck
Replaces:
Fitment:

2009 – 2016 Audi A4 (B8/B8.5)
2009 – 2017 Audi S4 (B8/B8.5)
2008 – 2017 Audi A5 (B8/B8.5)
2008 – 2017 Audi S5 (B8/B8.5)
2012 – 2017 Audi RS5 (B8/B8.5)
2008 – 2017 Audi Q5 (B8/B8.5)
2012 – 2017 Audi SQ5 (B8/B8.5)
2014 – 2017 Porsche Macan

Fits vehicles with non-air suspension only
Please Note: These mounts are available in Track Density only, and are priced individually. One vehicle will require 2 strut mounts. The rubber outer shell and inner puck is included.
Vehicle Fitment
This vehicle fitment list has been provided as a guideline only. Please check the product description for exact vehicle compatibility.
| Make | Model | Generation |
| --- | --- | --- |
| Make | Model | Generation |
| Audi | A4 | B8 |
| Audi | A4 | B8.5 |
| Audi | A5 | B8 |
| Audi | RS5 | B8 |
| Audi | S5 | B8 |