Burger Motorsports JB4 Performance Tune – Group 16: Audi EA888 Gen4 2.0 TFSI
This plug and play Audi tuner plugs in to easy access sensors in the engine bay and works with your factory ECU tuning to remap your boost, timing, and fuelling for optimal performance and reduced turbo lag.
SKU
BMS-JB4-GRP16
Category
Volkswagen / Audi / Skoda
Tags
16, 265hp, 45tsi, a4, a5, a6, a7, audi, b9.5, boost, burger, c8, CANbus, gen.4.261hp, gen3b, GEN4, golf, group, Group16, in, jb1, jb4, map, mecan, motorsports, obd, plug, Porsche, power, q5, skoda, torque, tune, turbo, VAG, volkswagen, vw, werule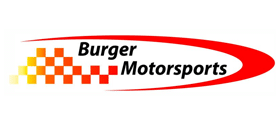 Burger Motorsports JB4 Performance Tune – Group 16: Audi EA888 Gen4 2.0 TFSI (261hp & 265hp)
The JB4 is a true user adjustable plug and play performance tuner for all EA888 Gen4 based models in the Audi Group range with electric assist.
The JB4 features CANbus connectivity for more advanced tuning, direct AFR control, advanced safety systems for boost, air/fuel ratio, fuel trims, and engine knock, boost mapping by gear for improved traction, integrated water/meth control, and much more.
The unit can be used with our JB4 Bluetooth Connect kit providing for full in-car engine parameter display, map switching, and adjustment.
The JB4 is a true user adjustable plug and play performance tuner for all 261hp 4 cylinders from the VAG group. Power Gains: Starting at 50bhp and 70ft-lb with 91 octane/95Ron with + 4.0psi boost over stock on the default setting with no further mapping. Up to 75bhp and 90ft-lb with bolt-on modifications, higher octane, and boost adjustment with the optional Data Cable or Smart Phone Wireless connect kit
For more detailed information and user discussion visit: https://www.n54tech.com/forums/showthread.php?t=50428
Wirelessly connect the JB4 to your Bluetooth 4.0 compatible iOS and Android device via the JB4 Mobile connect kit, or to your Windows laptop with the BMS data cable. Both options allow you to record and analyze vehicle and tuning data, change JB4 performance maps, and update JB4 firmware as we release free newer versions with updates, more powerful maps, and new features under development. A separate JB4 Mobile app purchase is also required.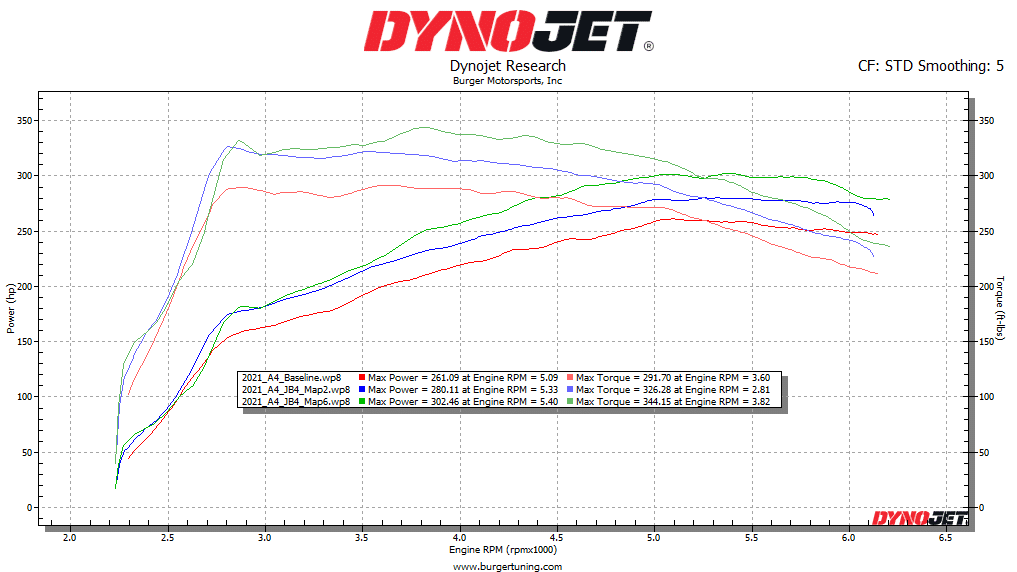 What is a JB4?
The JB4 is a plug & play tune available for turbocharged vehicles. The JB4 tuner installs between your car's sensors and the DME/ECU (computer) and manipulates vehicle performance through these connections making your vehicle much faster. While it's not the only tuning system that operates this way the JB4 separates itself from the competition with much more advanced connection points and processing including CANbus, fuel & spark control, Bluetooth to your smartphone, and a variety of innovative and advanced features not possible with any other system. BMS regularly publishes free mapping and firmware updates adding performance and features as ongoing development allows. In addition, the JB4 system is not VIN-locked to your vehicle and can quickly be removed and swapped between cars or resold at a later time. Often imitated but never duplicated the JB4 has been the gold standard in plug and play turbocharged performance tuning for over a decade.
JB4 Features & Benefits
• Improves 0-60 times and 1/4 mile times
• Preloaded with custom tuning software and up to 8 maps for various fuel and modification levels
• The JB4 offers a lot more performance, functionality, and safety than your average performance chip
• Quick Plug & Play Installation
• CANbus OBDII integration offering unrivaled tuning features and performance
• Improved performance over non-integrated chip tunes
• Runs as smoothly as stock, this is how your vehicle should have come from the factory
• Compatible with all driving modes
• Fuel economy unchanged during normal driving
• Compatible with JB4 Mobile for smartphone logging, tuning changes, and adjustment
• 91 octane fuel or better required for performance gains
• Ethanol (E85) compatible tuning maps
• Able to read/delete fault codes
• Not VIN locked and can be removed without a trace and resold down the road
• Made in the USA
• Free USA Shipping
• 5 year warranty
Manufacturer Specified Fitment
Applications:

2021+ Audi B9.5 A4/5 45TFSI
2021+ Audi B9.5 Q5 45TFSI
2021+ Audi C8 A6 261hp
2021+ Audi C8 A7 261hp
2021+ Porsche Macan
Vehicle Fitment
This vehicle fitment list has been provided as a guideline only. Please check the product description for exact vehicle compatibility.
| Make | Model | Generation |
| --- | --- | --- |
| Make | Model | Generation |
| Audi | A4 | B9.5 |
| Audi | A5 | B9.5 |
| Audi | A6 | C8 |