Store
>
Products By Brand
>
BMW
>
Burger Motorsports Pedal Tuner – BMW, VW, Audi, Mercedes, Ford, Kia, Hyundai, Infiniti, Honda, Mini
Burger Motorsports Pedal Tuner – BMW, VW, Audi, Mercedes, Ford, Kia, Hyundai, Infiniti, Honda, Mini
This plug and play tuner attaches to your gas pedal allowing you to remap and improve throttle response.
SKU
BMS-PEDAL
Categories
BMW, Ford, Honda, Hyundai, Infiniti, Kia, Mercedes-Benz, Mini, Nissan, Volkswagen / Audi / Skoda
Tags
135, 335, 335i, 335is, 435, 435i, 535, adjustable, audi, benz, BMS, BMW, box, burger, Chassis, coupe, dci, drop, drop-in, engine, F, f20, f21, f22, F23, f30, f31, f32, F33, F36, FCHASSIS, honda, i6, in, kia, M135, M235, m235i, mercedes, mini, motorsports, n55, pedal, performance, racing, response, sensitive, sesponsive, throttle, tuner, volkswagen, vw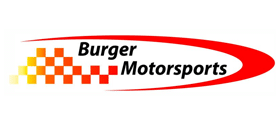 Don't let weak and unresponsive factory gas pedal mapping ruin your driving experience!
Fall in love with your car all over again. The BMS Pedal Tuner is plug and play tuner that attaches to your gas pedal allowing you to instantly remap and improve throttle response. Toggle between stock, stage 1, stage 2, and stage 3 curves on the fly and even fine-tune each mode using simple up or down adjustment buttons on the device. The BMS Pedal Tuner installs and removes in minutes and is fully independent from and is compatible with other modifications including the JB4.
Calibration Process: After installation, start the vehicle calibration process by holding + and – simultaneously until all lights flash. Then press the gas pedal fully to the floor a couple of times. The status lights should move to the right as you press it down. Finally, press and hold the stage selector button until all lights turn off to save the calibration. Now you're ready to go!
Features and Benefits
• Greatly Improve throttle response and sensitivity
• Improved performance and drivability
• Improves gas milage in eco modes
• Removes the dead space in the pedal for faster acceleration
• Compatible with JB4 and all other modifications.
• Compatible with all driving modes
• Quick Plug & Play Installation
Settings
Square light
• White Stock (Multicolor)
• Green Stage 1
• Orange/Red Stage 2
• Red Stage 3
Round lights
(+) Plus fine-tune up
(-) Minus fine-tune down

Manufacturer Specified Fitment
2006+ BMW / Mini
2008+ VW / Audi except B9 A4/A5/S4/5/RS
2006+ Mercedes-Benz
2011+ Ford EcoBoost
2011+ Infiniti
2008+ KIA/Hyundai
2008+ Honda

Vehicle Fitment
• 2006+ BMW
• 2006+ MINI
• 2008+ VW/Audi except for B9 A4/A5/S4/5, S All, SQ All, RS All, C7 All, C8 All
• 2008-2019 Mercedes-Benz (email your model and year before ordering)
• 2008+ KIA/Hyundai/Genesis
• 2008+ Honda
• 2011+ Nissan* see note below
• 2011-2017 Infiniti* see note below
• 2011+ Ford EcoBoost
• 2016+ Alfa Romeo Giulia
• 2016+ Alfa Romeo Stelvio
*NOTE: The BMS Pedal tuner is not compatible with Infiniti/Nissan vehicles that have the forward crash protection feature (auto-braking feature). This only applies to Infiniti/Nissan vehicles.