Forge Motorsport Carbon Fibre Intake Kit VAG 2.0 TSI EA888
Forge Motorsport Carbon Fibre Intake Kit VAG 2.0 TSI EA888
It's worth noting that this induction kit offers a massive amount of air to the EA888 engine, which is a must for anyone looking to push the performance of their car when tuning to stage 1, stage 2, and beyond.
SKU
FMINDK40
Category
Volkswagen / Audi / Skoda
Tags
audi, carbon, ea888, FMINDMK7, forge, intake, motorsport, skoda, tsi, VAG, volkswagen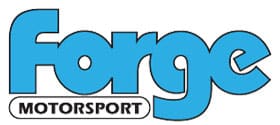 Forge Motorsport Carbon Fibre Intake Kit Volkswagen, Audi, Seat, Skoda, Cupra 2.0 TSI EA888
Product Description
Average gains of 5.5bhp
Average gain of 20NM of torque
Prepreg 2×2 twill formed carbon fibre
Dyno proven
Great induction noise
More responsive throttle
Lifetime Warranty

With the release of the VW Golf MK8 R, the development team at Forge Motorsport knew that there would be a great opportunity to help the EA888 engine breathe easier and make more power. We were lucky to get one of the first MK8R's to enter the UK and used this opportunity to put months of development and testing into this new induction kit. Our MK8 Golf R has been put through countless hours of track day work and hill climbs, alongside the usual daily and spirited driving. This kit has been designed from the ground up, using 3D Scanning, FEA Simulation data in SolidWorks CAD, 3D printed development, and numerous dyno sessions to truly unlock the power.
Simulation testing played a large part in the design process to help maximise the airflow. This included a tear drop cavity around the bonnet release mechanism to ensure that the airflow stays fast and laminar on its way to the filter element. The 3D printed prototypes helped with comparing our simulation testing to real world driving conditions. This is a valuable comparison that is used in the top tiers of motorsport, now being brought to your vehicle.

During the final prototypes testing we found that the Forge induction kit with stock turbo inlet produced gains on average of 5.5BHP. However, when paired with our Turbo Inlet Adaptor FMTIA5/9 this is where the stock EA888 engine saw impressive gains, increasing power up to 16BHP at 6500RPM with a significate average power increase from 4500RPM to the 6700RPM Rev limit of 10BHP, while the drivability and the punch from extra torque increases can be felt on the road as between 4000RPM to the rev limit an average gain of 20NM is achieved. It's worth remembering that this is with a stock ECU and no tune, so we would expect to see mapped cars returning even greater yields of power.

This induction kit runs the full width of the slam panel, incorporating an elegant lip which neatly slides under the slam panel to ensure that all the cold air from the front of the vehicle flows through into the inlet tract with no detriment from the engines heat. During testing we found this to make a significant increase to airflow and a reduction to inlet air temperatures (IAT's).
Temperature and volume of air supplied to your vehicles engine that is compressed by the turbo charger has a better effect on performance when cool as this is to provide the engine with more oxygen (denser air), thus improving the combustion in each cylinder. In addition, by regulating and reducing the air temperature, it also increases the reliability of the engine by keeping the AFRs (Air Fuel Ratios) in each cylinder at a safe level; which in turn, can increase an engines power due to the air being cooler. A bigger bang is then created within the cylinder (providing the correct amount of fuel is added) – this equates to an increase in BHP and torque.
It's worth noting that this induction kit offers a massive amount of air to the EA888 engine, which is a must for anyone looking to push the performance of their car when tuning to stage 1, stage 2, and beyond. Not only do you get the bhp performance benefits, but INDK40 also offers a greater sound from the engine; particularly when on boost, and our product testers have reported a more responsive throttle too.
Careful consideration into the other platforms that share the same engine configurations had also been at the forefront of our development engineers' minds. This needed various vehicles to be sourced to ensure a perfect fit for many of the VAG groups performance vehicles. You have only got to look at our compatibility list to realise how much research and development have gone into this extraordinary performance induction kit.

FMINDK40 is part of our acclaimed Hi Flow range and will ensure that your vehicle is getting critical cold air. Not only is the Forge part a better option for performance, but the carbon fibre really helps to give the engine bay some character. The high-quality carbon fibre is prepreg 2×2 twill formed in an autoclave from billet tooling and finished with an anti UV gloss gel coat. The Forge Motorsport lifetime warranty on all hardware products shows the trust we have in the quality of our products while they are being enjoyed on your pride and joy.
The kit comes complete with everything you need for installation, which can be carried out in around 1 hour, including a set of full colour instructions. For such an easy to fit product it truly does create some remarkable gains.
*Please note – the filter is excluded from the Forge lifetime warranty*
Manufacturer Specified Fitment
Audi
Cupra

Ateca VZ1,VZ2,VZ3
Formentor VZ1,VZ2,VZ3
Leon VZ1,VZ2,VZ3

Skoda

Octavia VRS 2.0 TSI
Superb 280

Volkswagen

Golf MK7, MK7.5, MK8 – GTI / R
Tiguan 2.0 TSI / R
Vehicle Fitment
This vehicle fitment list has been provided as a guideline only. Please check the product description for exact vehicle compatibility.
| Make | Model | Generation |
| --- | --- | --- |
| Make | Model | Generation |
| Audi | S3 | 8V |
| Skoda | Octavia | MK3 |
| Volkswagen | Golf | MK7 |
| Volkswagen | Golf | MK7 |
| Volkswagen | Golf | MK7 |
| Volkswagen | Golf | MK8 |
| Volkswagen | Golf | MK8 |