Forge Motorsport Throttle Body Inlet Pipes – Alfa Romeo Giulia
The Forge Motorsport Turbo Blankets are designed to isolate the radiant heat produced by the turbocharger. The Forge turbo blanket is designed to assist in the protection and prolonging the life of the engine components.
SKU
FMTBINL1
Category
Alfa Romeo
Tags
alfa, alfaromeo, body, boost, FMTBINL1, giulia, inlet, motorsport, pipe, Quadriofoglio, romeo, throttle, turbo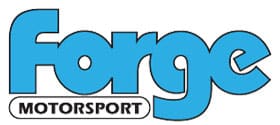 Forge Motorsport Throttle Body Inlet Pipes – Alfa Romeo Giulia
After numerous requests Forge Motorsport are proud to offer two high performance replacement throttle body inlet pipes for the Alfa Romeo Giulia, this is an area on the vehicle which seems to fail after tuning. We have heard of cases from some of our dealers that the OEM plastic pipe starts to split under increased boost pressure.
With our experience and expertise in this area Forge Motorsport has produced a far superior solution for these failing parts. Designed and developed by our highly skilled team on the Solidworks CAD system, the turbo adaptor machined from a single billet perfectly fits the Alfa Romeo's throttle body. Finished with our gloss black anodized finish to prevent oxidization and give it a quality OEM look, we have also incorporated  2 x 1/8th" NPT water meth bosses into the design for tuners to keep the inlet air temperatures on the safe side while pushing the engine to its limits and aiding the option for a maximum power output.

The Forge Motorsport silicone hoses have an increase in diameter which allows for a greater air flow which in turn maximizes the volume of air being forced into the engine. This has the benefit of improving both performance and efficiency especially on vehicles running aftermarket software. However, it's the structural benefit which is the main reason this product is essential, the multi-ply silicone doesn't only take more boost load but will last the life of the vehicle which is why we give this product a lifetime guarantee.
Key Facts:
Manufactured from 6082 aerospace grade aluminium
Black anodised for ultimate protection and durability
No engine check lights (EML)
Increased air flow over stock item
The Forge silicone hoses in this kit have been designed to include a specialist inner liner of modified silicone known as Fluorosilicone.
This means the hoses are suitable to be used with either modern long-life coolants, Organic Acid Technology coolants (O.A.T.) or air containing oil mist.
The construction of the hoses has been engineered to exceed that of the OEM fitments, and will enhance any engine bay both technically and aesthetically
Lifetime warranty*

SKU: FMTBINL1
Manufacturer Specified Fitment
Alfa Romeo Giulia Quadriofoglio
Vehicle Fitment
This vehicle fitment list has been provided as a guideline only. Please check the product description for exact vehicle compatibility.
| Make | Model | Generation |
| --- | --- | --- |
| Make | Model | Generation |
| Alfa Romeo | Giulia | 2017+ |