GFB DV+ Diverter Valve T9357 – BMW N20 Engine & F87 M2 N55 Engine
GFB DV+ Diverter Valve T9357 – BMW N20 Engine & F87 M2 N55 Engine
By retaining the factory ECU control and recirculating the vented air, the GFB DV+ is a purely performance-oriented product
SKU
T9357
Category
Volkswagen / Audi / Skoda
Tags
220i, 228i, 320i, 328i, 420i, 428i, 520i, 528i, beetle, bits, blow, BMW, bov, charged, diverter, dv+, E84, E89, f10, F11, f22, F25, F26, f30, f31, f32, F33, f34, F36, f87, gfb, m2, N20, n55, oem, off, polo, Recirculating, replacement, tms, turbo, valve, X1, X3, X4, Z4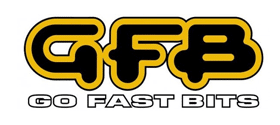 When you want no noise, no nonsense, just performance.
European manufacturers are pushing their engines to the limit. Get a DV to match.
GFB's DV+ diverter valve range offers a direct-fit performance solution for the weak factory diverter valves used on many modern vehicles. By retaining the factory ECU control and recirculating the vented air, the DV+ is a purely performance-oriented product that offers the following benefits:
Sharper throttle response
Faster boost recovery on gearshift
Solves boost leaking issues
Built to last
Features
Retains the factory solenoid coil for seamless integration
Replaces plastic valve parts with metal for reliability and strength on chipped engines
Direct-fit replacement with GFB's TMS benefits
Exclusive "pilot-actuated" valve mechanism for rapid response at high boost
The DV+ story: Better Performance + More Reliable
Many late-model European cars use ECU controlled solenoid-type diverter valves. This is a good concept because the valve can react very quickly and it only opens when it needs to. However, there are some problems with these valves. The plastic piston-type leaks far more than most people realise (by design, not from wear), and doesn't always close after a high-boost gear shift. The diaphragm types are also commonly known to rupture.

Manufacturer Specified Fitment
BMW 220i/228i F22 (N20 Engine) 2014-16
BMW 320i/328i F30/31/34/35 (N20 Engine)
BMW 420i/428i F32/33/36 (N20 Engine) 2013-2016
BMW 520i/528i F10/F11/F07 (N20 Engine)
BMW M2 F87 (N55B30T0 Engine) 2015-2018
BMW X1 SDrive20i/XDrive20i/XDrive28i E84 (N20 Engine) 2011-15
BMW X3 SDrive20i/XDrive20i/XDrive28i F25 (N20 Engine)
BMW X4 Xdrive20i/XDrive28i F26 (N20 Engine)
BMW Z4 SDrive18i/SDrive20i/SDrive28i E89 (N20 Engine) 2011 – 2016
Vehicle Fitment
This vehicle fitment list has been provided as a guideline only. Please check the product description for exact vehicle compatibility.
| Make | Model | Generation |
| --- | --- | --- |
| Make | Model | Generation |
| BMW | 2 Series | F2X |
| BMW | 2 Series | F2X |
| BMW | 3 Series | F3X |
| BMW | 3 Series | F3X |
| BMW | 4 Series | F3X |
| BMW | 4 Series | F3X |
| BMW | 5 Series | F1X |
| BMW | 5 Series | F1X |
| BMW | Z Series | E89 |