Schwaben Spindle Housing Spreader Tool
Schwaben Spindle Housing Spreader Tool
The Schwaben Spindle Housing Spreader is almost a necessity when installing suspension kits or front shocks in German cars
SKU
SCW3435
Categories
BMW, Mini, Universal, Volkswagen / Audi / Skoda
Tags
audi, housing, schwaben, spindle, spreader, strut, suspension, tools, volkswagen, vw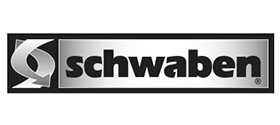 Many German suspensions hold the strut in a split housing that is clamped tightly around the strut tube with a pinch bolt. Efforts to spread the housing after removing the bolt using chisels or pry bars may result in component damage or personal injury.
The Schwaben Spindle Housing Spreader tool safely expands the split knuckle tube wide enough to allow removal of the old strut insert, and installation of the new one.
Insert the hardened tip of the spreader into the gap in the housing, and turn it 90 degrees using a ½-inch breaker bar or ratchet. This spreads the tube slightly, and allows the strut to be safely removed.
Manufacturer Specified Fitment
| Make | Model | Submodel | Engine |
| --- | --- | --- | --- |
| Audi | All | All | All |
| Audi | A3 8P | FWD | 2.0T |
| Audi | A3 8P | FWD | TDI |
| Audi | A3 8P | Quattro | 2.0T |
| Audi | A3 8P | Quattro | 3.2L |
| Audi | A3 8P | Quattro | V6 3.2L |
| Audi | B8 A4 | FWD | 2.0T |
| Audi | B8 A4 | Quattro | 2.0T |
| Audi | B8 A4 | Quattro | V6 3.2L |
| Audi | B8 A5 | Quattro | 2.0T |
| Audi | B8 A5 | Quattro | V6 3.2L |
| Audi | B8 RS5 | All | 4.2L |
| Audi | B8 S4 | Quattro | 3.0T |
| Audi | B8 S5 | Quattro | 3.0T Cabriolet |
| Audi | B8 S5 | Quattro | 3.0T Coupe |
| Audi | B8 S5 | Quattro | V8 4.2L |
| Audi | TT MKI | FWD | 180HP |
| Audi | TT MKI | Quattro | 180HP |
| Audi | TT MKI | Quattro | 225HP |
| Audi | TT MKI | Quattro | 3.2L |
| BMW | All | All | All |
| MINI | All | All | All |
| Volkswagen | 337/20AE | All | 1.8T |
| Volkswagen | Beetle | GTI | 1.8T Gen3 |
| Volkswagen | Beetle | GTI | 2.0T Gen3 |
| Volkswagen | Beetle | GTI | TDI |
| Volkswagen | Cabrio III | All | 2.0 |
| Volkswagen | Cabrio IV | All | All |
| Volkswagen | CC | 4Motion | VR6 |
| Volkswagen | CC | FWD | 2.0T |
| Volkswagen | CC | FWD | VR6 |
| Volkswagen | Corrado | All | G60 |
| Volkswagen | Corrado | All | VR6 12v |
| Volkswagen | EOS | All | 2.0T |
| Volkswagen | EOS | All | 3.2L |
| Volkswagen | Eurovan T4 | All | 5cl Diesel |
| Volkswagen | Eurovan T4 | All | 5cyl |
| Volkswagen | Eurovan T4 | All | VR6 |
| Volkswagen | Eurovan T4 | All | VR6 12v |
| Volkswagen | Eurovan T4 | All | VR6 24v |
| Volkswagen | Golf I | Convertible | 8v |
| Volkswagen | Golf I | Convertible | Diesel |
| Volkswagen | Golf I | Pickup | 8v |
| Volkswagen | Golf I | Pickup | Diesel |
| Volkswagen | Golf I | Rabbit | 8v |
| Volkswagen | Golf I | Rabbit | Diesel |
| Volkswagen | Golf II | All | 16v |
| Volkswagen | Golf II | All | 8v |
| Volkswagen | Golf II | All | Diesel |
| Volkswagen | Golf III | All | 2.0 |
| Volkswagen | Golf III | All | TDI |
| Volkswagen | Golf III | All | VR6 12v |
| Volkswagen | Golf IV | All | 1.8T |
| Volkswagen | Golf IV | All | 2.0 |
| Volkswagen | Golf IV | All | TDI |
| Volkswagen | Golf IV | All | VR6 12v |
| Volkswagen | Golf IV | All | VR6 24v |
| Volkswagen | Golf R | All | 2.0T |
| Volkswagen | Golf V | All | 2.0T |
| Volkswagen | Golf V | All | 2.5 |
| Volkswagen | Golf V | All | TDI |
| Volkswagen | Golf VI | All | 2.0T |
| Volkswagen | Golf VI | All | 2.5 |
| Volkswagen | Golf VI | All | TDI |
| Volkswagen | Jetta I | All | 8v |
| Volkswagen | Jetta I | All | Diesel |
| Volkswagen | Jetta II | All | 16v |
| Volkswagen | Jetta II | All | 8v |
| Volkswagen | Jetta II | All | Diesel |
| Volkswagen | Jetta III | All | 2.0 |
| Volkswagen | Jetta III | All | TDI |
| Volkswagen | Jetta III | All | VR6 12v |
| Volkswagen | Jetta IV | All | 1.8T |
| Volkswagen | Jetta IV | All | 2.0 |
| Volkswagen | Jetta IV | All | TDI |
| Volkswagen | Jetta IV | All | VR6 12v |
| Volkswagen | Jetta IV | All | VR6 24v |
| Volkswagen | Jetta IV GLI | All | 1.8T |
| Volkswagen | Jetta V | All | 2.0T |
| Volkswagen | Jetta V | All | 2.5 |
| Volkswagen | Jetta V | All | TDI |
| Volkswagen | Jetta VI | Sedan | 1.4T Hybrid |
| Volkswagen | Jetta VI | Sedan | 1.8T Gen3 |
| Volkswagen | Jetta VI | Sedan | 2.0 |
| Volkswagen | Jetta VI | Sedan | 2.0T Gen3 GLI |
| Volkswagen | Jetta VI | Sedan | 2.5 |
| Volkswagen | Jetta VI | Sedan | GLI |
| Volkswagen | Jetta VI | Sedan | TDI |
| Volkswagen | Jetta VI | Sedan Facelift | 1.4T |
| Volkswagen | Jetta VI | Sedan Facelift | 1.4T Hybrid |
| Volkswagen | Jetta VI | Sedan Facelift | 1.8T Gen3 |
| Volkswagen | Jetta VI | Sedan Facelift | 2.0L |
| Volkswagen | Jetta VI | Sedan Facelift | 2.0T Gen3 GLI |
| Volkswagen | Jetta VI | Sedan Facelift | TDI |
| Volkswagen | Jetta VI | Sportwagen | 2.0T |
| Volkswagen | Jetta VI | Sportwagen | 2.5 |
| Volkswagen | Jetta VI | Sportwagen | TDI |
| Volkswagen | New Beetle | All | 1.8T |
| Volkswagen | New Beetle | All | 2.0 |
| Volkswagen | New Beetle | All | 2.5L |
| Volkswagen | New Beetle | All | TDI |
| Volkswagen | Passat B3 | All | 16v |
| Volkswagen | Passat B3 | All | VR6 12v |
| Volkswagen | Passat B4 | All | 2.0 |
| Volkswagen | Passat B4 | All | TDI |
| Volkswagen | Passat B4 | All | VR6 12v |
| Volkswagen | Passat B5 | 4 Motion | 1.8T |
| Volkswagen | Passat B5 | 4 Motion | V6 30v |
| Volkswagen | Passat B5 | 4 Motion | W8 |
| Volkswagen | Passat B5 | FWD | 1.8T |
| Volkswagen | Passat B5 | FWD | TDI |
| Volkswagen | Passat B5 | FWD | V6 30v |
| Volkswagen | Passat B6 | 4 Motion | 3.6L |
| Volkswagen | Passat B6 | FWD | 2.0T |
| Volkswagen | Passat B6 | FWD | 3.6L |
| Volkswagen | Passat B7 | FWD | 1.8T Gen3 |
| Volkswagen | Passat B7 | FWD | 2.0T Gen3 |
| Volkswagen | Phaeton | 4 Motion | V8 |
| Volkswagen | Phaeton | 4 Motion | W12 |
| Volkswagen | R32 | All | All |
| Volkswagen | R32 MKIV | All | 3.2 |
| Volkswagen | R32 MKV | All | 3.2 |
| Volkswagen | Scirocco I | All | 8v |
| Volkswagen | Scirocco II | All | 16v |
| Volkswagen | Scirocco II | All | 8v |
| Volkswagen | Tiguan 1 | 4 Motion | 2.0T |
| Volkswagen | Tiguan 1 | FWD | 2.0T |
| Volkswagen | Tiguan 2 | 4 Motion | 2.0T |
| Volkswagen | Tiguan 2 | FWD | 2.0T |
| Volkswagen | Touareg 1 | All | TDI |
| Volkswagen | Touareg 1 | All | V6 |
| Volkswagen | Touareg 1 | All | V8 |
| Volkswagen | Touareg 2 | All | TDI |
| Volkswagen | Touareg 2 | All | V10 TDI |
| Volkswagen | Touareg 2 | All | V6 |
| Volkswagen | Touareg 2 | All | V6 TDI |
| Volkswagen | Touareg 2 | All | V8 |
| Volkswagen | Touareg 3 | Hybrid | All |
| Volkswagen | Vanagon | All | 1.6D |
| Volkswagen | Vanagon | All | 1.9L |
| Volkswagen | Vanagon | All | 2.0L |
| Volkswagen | Vanagon | All | 2.1L |